Description & Technical information
In 1899, Jessie Marion King received her first large-scale commission, in the form of a series of German book designs. On the recommendation of her teacher Fra Newbery, Georg Wertheim, the owner of a large department store in Berlin, employed the artist to design the covers and endpapers for a series of books showcasing photographs of German cities and landmarks. King ultimately designed four covers for the project, which were published by Wertheim's associated firm of Globus Verlag. These included a book of photographs of Dresden and Saxon Switzerland, the album Rund um Berlin, and two versions of the Album von Berlin. The second version of the latter, the most figurative design of the four, featured the figure of a young woman. A similar character reappeared three years later in two further designs by King for the covers of books published in Berlin in 1902; an album of music entitled Musik und Gesang, and an album of paintings, Werke Alter Meister.

The present sheet is the printed cover of the art book Werke Alter Meister, a collection of photographs of Old Master paintings in the collection of the Royal Museum in Berlin, published by Globus Verlag in 19022. This design is aptly described by the King scholar Colin White as, 'Together with [Musik und Gesang]…the most splendid covers that J[essie] M[arion] King] ever devised. They form a fitting climax to her work for Globus.' The young girl placed prominently in the centre of the design, 'dressed in a high-waisted, ankle-length robe, with her hair in heavy coils held in place by a large full-blown rose behind the ear', was to serve as a model for much of the future work for which King was to become so well known. As White further notes: 'The maidens on the Globus covers were the prototypes of all the forlorn princesses that Jessie was ever to draw. Their faces, usually in profile or three-quarter view, were not always beautiful...Jessie's princesses were attractive because they looked ingenuous and helpless, rather than arrogant in their beauty.'

Colin White has further noted of this particular design that 'The signature, with a 'y' at the end of the artist's name, is believed to be unique in her book designs; all other recorded signatures from 1902 use 'Jessie''.

Date: 1902
Period: 20th century
Origin: UK
Medium: Offset lithograph, Printed on textile book cloth
Signature: Signed and dated JESSY. M. KING. 1902 at the lower left.
Inscribed WERKE - ALTER – MEISTER / 1 KÖNIGL. / MUSEUM – BERLIN at the top.

Dimensions: 33.8 x 27.2 cm (13¹/₄ x 10³/₄ inches)
Provenance: Lillian Nassau, New York, in 1973
Acquired by a private collection, Oxfordshire.

Literature: Colin White, A Guide to the Printed Work of Jessie M. King, London, 2007, p.31, no.B25.

Categories: Paintings, Drawings & Prints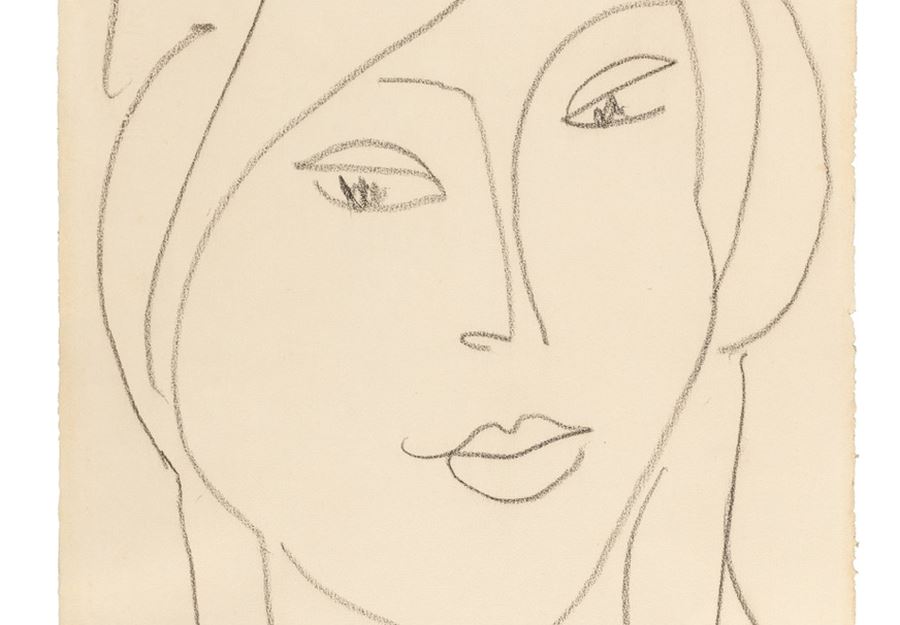 Discover the gallery
Stephen Ongpin Fine Art
Old Master, 19th Century and Modern Drawings, Watercolours and Oil Sketches
More Works From This Gallery