Description & Technical information
Théo Van Rysselberghe was a superb portraitist, and much of his early reputation was based on his portraiture, which also accounted for a large percentage of the works that he exhibited. While in the 1880s he produced mainly portraits of family and friends, by the following decade he was receiving numerous lucrative commissions for portraits, which earned the artist a tidy income.

In 1889 Van Rysselberghe married Maria Monnom, with whom he had his only child, Elisabeth. Both Maria and Elisabeth were to feature prominently in his work, as does Sylvie Monnom-Descamps (1836-1921), his mother-in-law and the subject of the present sheet. As one scholar has written, 'The widow of Célestin Monnom, who died in 1871, the Veuve Monnom - as she was invariably called - was the powerful head of the Monnom publishing company…which issued the two leading avant-garde Belgian periodicals, L'Art moderneand La Jeune Belgique, and the catalogues and posters for the exhibition societies Les XX and La Libre Esthétique. She also supported progressive ideas by publishing many monographs…[and] further enriched the development of modern art in Belgium through her roles as patron and hostess.' Sylvie Monnom owned paintings by Georges Seurat and Paul Signac, and hosted many artists and writers at her country home in Thuin in Belgium.

Van Rysselberghe painted at least six portraits of his mother-in-law, the earliest in 1887, before his marriage, and the last in 1919, two years before the sitter's death at the age of ninety-five. As has been noted, 'Van Rysselberghe's mother-in-law provided the artist with a challenging subject as he captured her image throughout the last three decades of her eighty-five years in pencil, pastel, and oil.' Among other portrait drawings of Mme. Monnom by Van Rysselberghe are three head studies, each datable to c.1900, in the Brooklyn Museum.

Drawn in 1907, this drawing is less formal and more intimate than others by Van Rysselberghe, and displays a different side of Mme. Monnom, who is captured in a quiet moment, reading a newspaper. The drawing is a preparatory study for a small, unfinished painting of Mme. Monnom Readingin a private collection in Paris, which, like the present sheet, was painted in Jersey in 1907.

A closely related pencil drawing of Sylvie Monnom reading, dated 27 July 1891 but more likely to be of the same date as the present sheet, is in a private collection.

Date: 1907
Period: 20th century
Origin: Belgium
Medium: Laid down on board, Pencil on laid paper
Signature: Inscribed and dated Jersey / 31 juillet 07 and signed with the artist's monogram VR in pencil at the lower right.
Further inscribed Mme. Monnom in blue ink and Monnom / [?] in pencil on the reverse of the backing board.

Dimensions: 20.2 x 25.5 cm (8 x 10 inches)
Literature: Ronald Feltkamp, Théo Van Rysselberghe 1862-1926: Catalogue raisonné, Brussels, 2003, p.365, no.1907-019.

Exhibitions: Brussels, Palais des Beaux-Arts, Exposition Centennale de l'Art Belge 1830-1930: Un siècle d'art, 1930 [not in catalogue].

Categories: Paintings, Drawings & Prints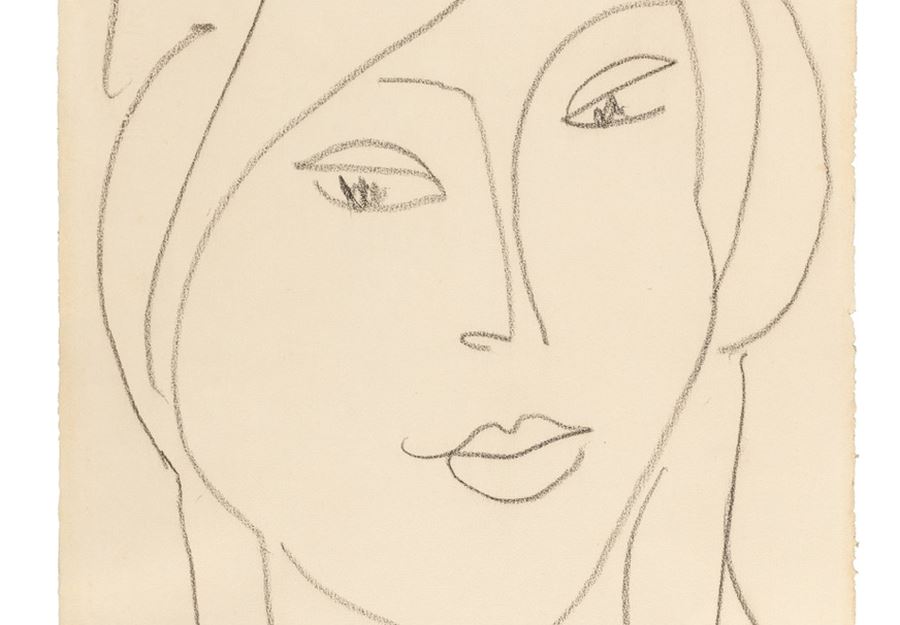 Discover the gallery
Stephen Ongpin Fine Art
Old Master, 19th Century and Modern Drawings, Watercolours and Oil Sketches
More Works From This Gallery