Description & Technical information
The present sheet is very closely related to a stylistically comparable study of a male nude by Cristoforo Roncalli, of similar dimensions and drawn in black chalk on blue paper, which is today in a private collection [see comparative image]. Both drawings display Roncalli's characteristically confident draughtsmanship, with an emphasis on firm contours and a precise modelling of form achieved through the use of delicate hatching and shading with strokes of black chalk.

In his 1978 study of the artist as a draughtsman, Chandler Kirwin pointed out that 'Roncalli appears to have had no formal training in drawing or painting during the first twenty-four years of his life…It is all the more remarkable, therefore, to observe in his earliest drawings an academic understanding of the human body and of the use of chalks to evoke three-dimensional form that one would normally expect to find in a painter who had been trained since his youth in a shop. It is quite possible that [Roncalli's] decision to become an artist was motivated partly by the intuitive ability he possessed since adolescence to render the human form on paper. In any case, in his earliest known study Roncalli demonstrates sympathy for the nude.' Of an early black chalk drawing of a nude by Roncalli, Chandler Kirwin notes that the artist 'boldly builds up the flesh of the figure and responds to the subtle interaction of light falling over the skin's surface while the elements of the nude are treated with careful attention to their naturalistic formation.'

Although the male nude in the present sheet, as well as that in the related drawing in a private collection, does not appear precisely in any extant painting or fresco by Roncalli, similarly-posed figures are found in a number of the artist's works. In particular, a very similar pose is seen in the figure of the saint in Roncalli's large canvas of Saint Nicholas of Tolentino Interceding for Souls in Purgatory, painted in c.1612 for the church of Sant'Agostino in Pesaro. Also somewhat similar in pose and attitude is the figure of the Virgin in Roncalli's fresco of The Annunciation of c.1609 at Loreto.

Period: 1400-1600, 1600-1750, 16th Century, 17th century
Origin: Italy
Medium: Black chalk
Signature: Inscribed R. on the verso.

Dimensions: 42.3 x 25 cm (16⁵/₈ x 9⁷/₈ inches)
Provenance: Brian Sewell, London.

Categories: Paintings, Drawings & Prints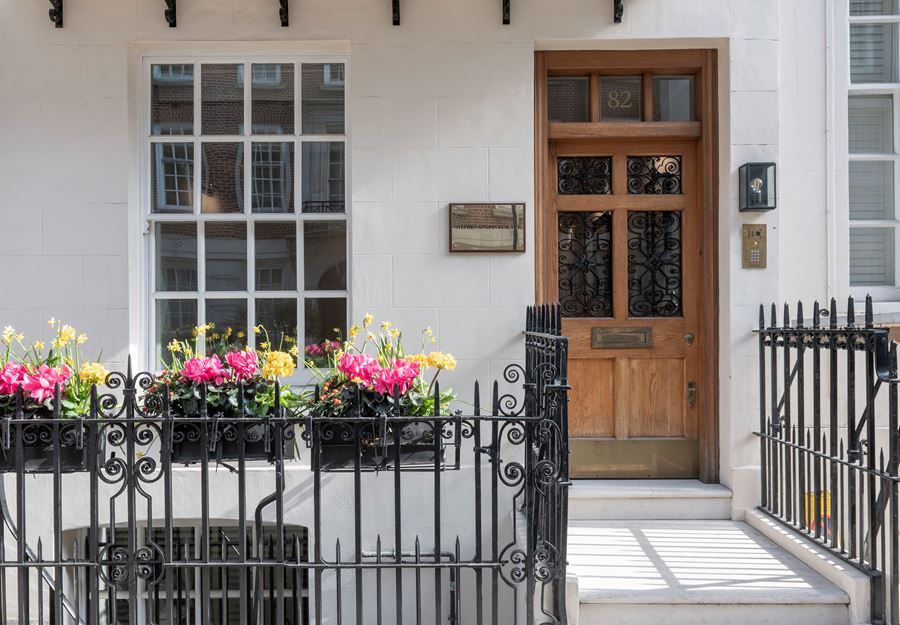 Discover the gallery
Stephen Ongpin Fine Art
Old Master, 19th Century and Modern Drawings, Watercolours and Oil Sketches
More Works From This Gallery