Description & Technical information
MACAO
Impressive view, taken from the Bom Parto fortress, of the Praia Grande Bay on the mouth of the Pearl River delta. the first step on the upriver trip to Canton.
The European looking buildings extend all the way down to the beach. In the centre the Church of the Mother of God "Madre de Deus" next to the Jesuit College of Saint Paul. On the hilltops, two fortress; Our Lady of Guidance "Nossa Senhora da Guia" and, to the right, Saint Paul on the Hill "São Paulo do Monte". Three Chinese figures walk on the beach, while the bay is dotted by numerous small junks and sampan. On the foreground two large Chinese cargo vessels.

BOCCA TIGRIS
Interesting view of "Bocca Tigris", a European named section in the Pearl River Delta, approximately 60 Km upriver from Macao, well known for its dramatic narrow paths and dangerous shallow waters that made it the first line of defense for the city of Canton.
A narrow point in the river, therefore easily defendable it had its coastline robustly fortified close to shore. On the foreground Chinese ocean fleet ship, most certainly built in ironwood, a very dense and resistant timber, and two cargo junks. In the distance a western ship, and East Indiaman flying a Danish flag, is crossing the straight. To the right the Anunghoy and Wantong Island forts, solid structures armed with artillery pieces aiming at the canal.

WHAMPOA
A view of the Whampoa Island bay, present day Pazhou.
Anchored offshore with their sails rolled, the various European trading ships are clearly identified by the flags flying on their masts. Chinese vessels, junks and sampan, move amongst the larger ships, possibly carrying passengers and cargo ashore or offering other logistic services such as cleaning and laundering.
On departing Bocca Tigris, ships would sail upriver for another 35 Km, crossing dangerously narrow rocky paths and sandbanks, guided by small Chinese boats in exchange for a fee, eventually reaching Whampoa Bay, a deep water port in the wide Pearl River estuary.
Foreign ships weren't permitted to sail all the way up to Canton where the trading factories were located. They therefore anchored at Whampoa, and had their cargo transferred to the smaller Chinese junks, which in turn carried it to the Hong in Canton.

Date: 1830
Period: 1750-1850, 19th century
Origin: China
Dimensions: 27 x 45 cm (10⁵/₈ x 17³/₄ inches)
Provenance: Private collection
Categories: Oriental and Asian Art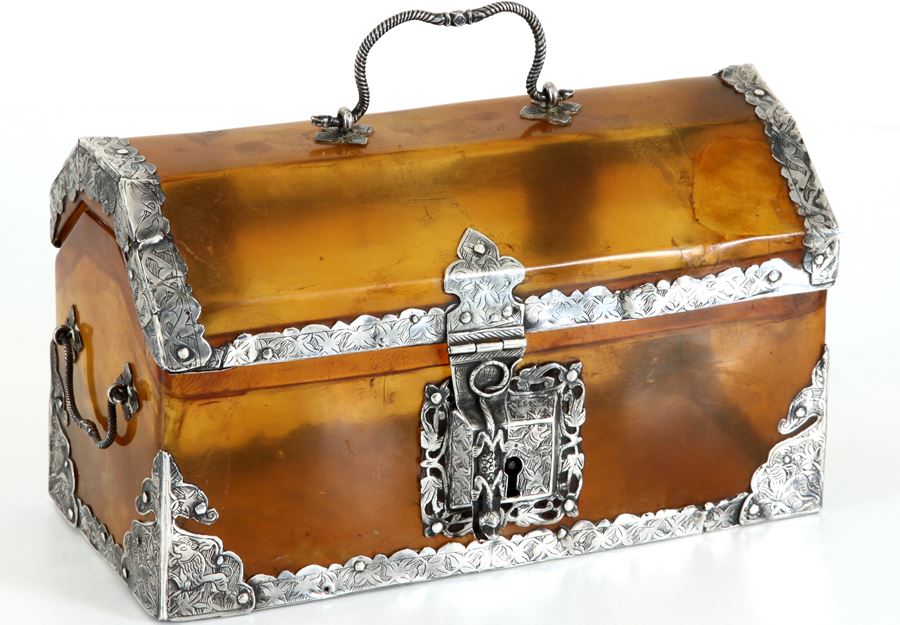 Discover the gallery
São Roque
Fine Furniture, Silver, Portuguese Tiles and Ceramics, Arts of the Portuguese Expansion, Chinese Porcelain, Fine Arts
More Works From This Gallery