Description & Technical information
This vibrant pastel, executed in the mid-1870s, reveals Pissarro's fascination with the landscape of his local area of Pontoise. The artist frequently returned to this subject, depicting the landscape in a series of pastels, gouaches and an extraordinary collection of canvases. The road illustrated in this drawing may be the Route de Saint-Antoine, which Pissarro depicted in 1875 from a different angle (see Pissarro and Venturi's 1939 catalogue raisonné). The fluency and carefree rendering of the landscape in the present pastel reveals his knowledge and love of the area. With its bright colours and densely applied pastels, the piece evokes a warm, summer's day. Pissarro masterfully opens up the space of the drawing backwards, drawing the viewer's gaze into the distance through the receding perspective of the path, framed wall against a row of trees.

With its emphasis on geometric forms, this pastel reflects the influence of Paul Cézanne, with whom Pissarro worked closely during the 1870s when Cézanne frequently visited Pissarro in Pontoise. In 2005, Pissarro and Cézanne's artistic relationship formed the subject of a major exhibition at the MoMA in New York and at the Musée d'Orsay in Paris. The exhibition drew heavily on the landscapes that the artists produced side by side in Pontoise, exploring the way in which the artists learnt from one another and borrowed each other's techniques. Cézanne began studying Pissarro's techniques by copying his landscapes, notably Pissarro's Louveciennes (1871). Under Pissarro's influence, Cézanne palette became gradually lighter. In the 1890s, Cézanne claimed, 'we learned everything we do from Pissarro…it's he who was really the first Impressionist.' Pissarro was equally receptive to the stylistic choices of his protégé and started to pay closer attention to geometric forms and increasingly used a palette knife to apply paint to his canvases. If Cézanne is considered the father of Modern art because of his influence on the development of Cubism, then Pissarro is certainly its grandfather.
Date: Executed circa 1873-1874
Period: 19th century, 1850-1900
Origin: France
Medium: Pastel over charcoal on paper
Signature: Stamped with initials lower right, C. P. (Lugt 613a)
Dimensions: 26.5 x 42 cm (10³/₈ x 16¹/₂ inches)
Provenance: Paulémile Pissarro, Paris
Adolphe Tabarant, Paris
James Vigeveno Galleries, Los Angeles
Collcetion of Marie Vergottis
Private Collection, USA

Literature: Ludovic Rodo Pissarro and Lionello Venturi, Camille Pissarro - son Art, son Œuvre​​​​​​​, Paris, 1939, vol. 1, no. 1517, p. 290 (illustrated vol. ll, pl. 292)



Exhibitions: Paris, Musée de l'Orangerie des Tuileries, Exposition de Centenaire de la Naissance de Camille Pissarro, February - March 1930, no. 33
London, Stern Pissarro Gallery, Camille Pissarro - St .Thomas to Paris, November-December 2003, no.11

Categories: Paintings, Drawings & Prints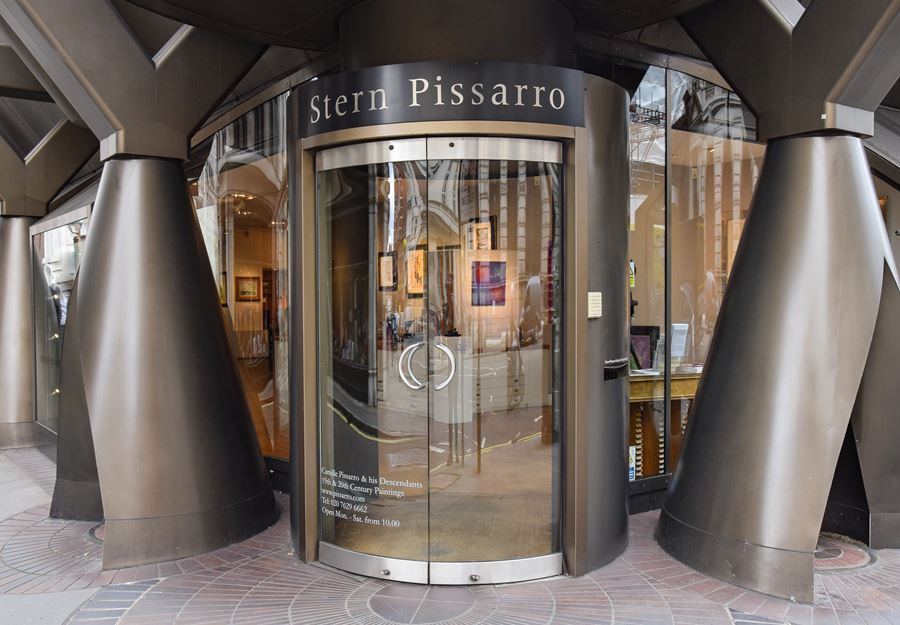 Discover the gallery
Stern Pissarro Gallery
Impressionist - Modern - Contemporary
More Works From This Gallery