Description & Technical information
A small amulet ancestor mask carved with totemic animal on the forehead. These minute masks were worn attached to the man's bag. The mask is of classic format with the slanted oval eyes over a powerful pointed nose showing the nasal ornament. The mask shows a dentate beard and the bucal area is incised with deep motifs. There are traces of an unidentified old inventory number in white paint on the inside of the mask.

Murik Lakes, Coastal Area, Lower Sepik, PNG, Melanesia. Hard wood with traces of pigment and a patina of age and wear.

Date: 19/20th century
Period: 1850-1900, 19th century, 20th century
Origin: Melanesia
Medium: Hard wood, Patina, Traces of pigment
Dimensions: 18.7 cm (7³/₈ inches)
Provenance: Ex coll. : A German museum (?) ; the collector and well-known violin-maker Otto Stam (1913-1983), Utrecht ; by descent to his son Serge Stam ; acquired by Frank Welkenhuysen ; sold to Jap Polak, Amsterdam ; ex coll. : André & Lita De Bock, Amsterdam.

Otto Stam is the founder of the firm. He was raised in Kampen and took cello lessons in Zwolle for a number of years, while at the art academy in Antwerp. In 1936 Otto opened the violin making workshop at the Lange Smeestraat in Utrecht. During the war he moved to the Zadelstraat. One of his violins was rewarded the golden medal at the concours of Pegli (Italiy) in 1956. A viola he made received a silver medal in Italy (Ascoli Piceno, 1959). Otto Stam moved to a new location on the Lucasbolwerk in 1963. He stayed active in the firm in association with his son Serge Stam until 1979. Health concerns prevented him from making violins, and he returned to his other passion : painting. Otto Stam died in 1983.
Literature: Ref.:
Kelm, H.: KUNST VOM SEPIK. Vol. I, II, III. Berlin, Museum für Volkerkunde. 1966.

Meyer, Anthony JP: OCEANIC ART / OZEANISCHE KUNST / ART OCEANIEN. Könemann Verlag, Köln. 1995.
Categories: Tribal Art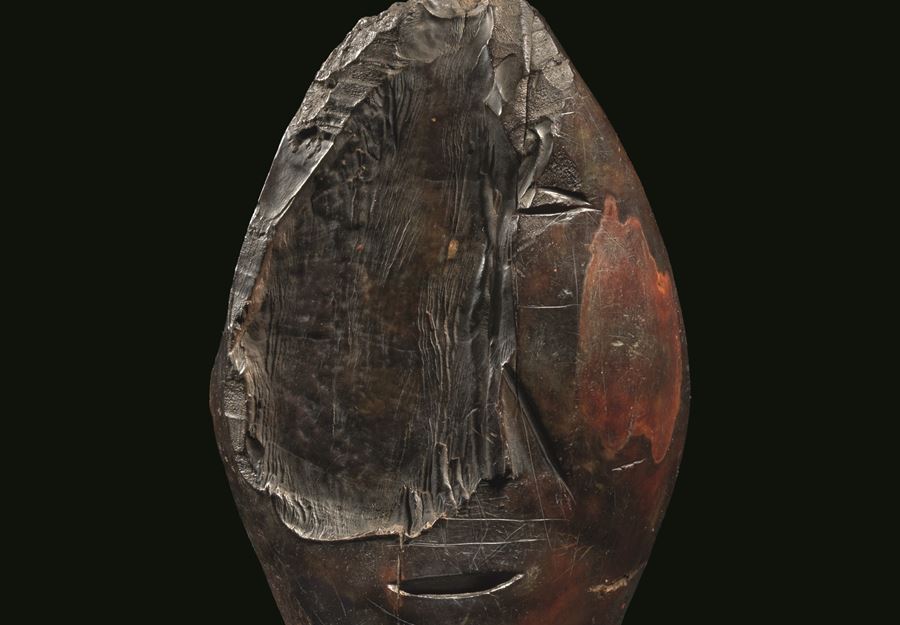 Discover the gallery
Galerie Meyer-Oceanic Art
Tribal Art dealer specializing in early Oceanic Art since 1980 and archaic Eskimo Art since 2010
More Works From This Gallery