Description & Technical information
Related work:
Les Amoureux (The Lovers), pastel on paper mounted on canvas, 80 x 48 cm, Saint-Cloud, Musée des Avelines, inv. 2012.5 (fig. 1)

From early in his life, La Touche was attracted to painting and enrolled in drawing classes taught by Monsieur Paul in Saint Cloud. These were interrupted by the Franco-Prussian War in 1870, which obliged his family to flee to Normandy. From this change in environment was born an interest in the country and its inhabitants; La Touche developed his imagination around the legends which served to inspire his work. In 1875, he was accepted at the Salon and exhibited a portrait of the actor François Jules Edmond Got (1822-1901).

As a regular patron of the Café de la Nouvelle Athènes between 1877 and 1879, he became friends with Zola, illustrating some of his books, and became close to Edouard Manet (1832-1883) and Auguste Joseph Bracquemond (1833-1914), whose influence would prove important, particularly in his approach to light and color. It was through his contact with these painters that La Touche abandoned the style called social realism, reorienting himself toward working in the post-Impressionist vein.

With its hint of dreamy Romanticism, our painting reflects the direction of his artistic and aesthetic experimentation. Painted in 1893-1894, it depicts a couple clasped in each others arms in an outdoor setting of luxuriant, invasive nature. Slightly off-center in the composition—conferring charm and mystery to the scene—the lovers stand waist-high in tall grass, highlighted by the rays of sun filtering through the branches of the surrounding trees. Using a succession of dabs of paint, La Touche brings luminosity and depth to his painting. The young woman's back is sculpted by the rays of sunlight, while the face of the young man is in darkness, bringing even more mystery to the scene as a whole.

A preparatory pastel, done the same year and rather similar to our painting, shows the couple much more tightly framed, allowing the features of their faces to be more clearly distinguished. It was sold by Saint Honoré Art Consulting to the Musée de Saint-Cloud (presented from October 16th 2014 to March 1st 2015 during the exhibition held in the musée des Avelines, Saint-Cloud: "Gaston La Touche (1854-1913). Les fantaisies d'un peintre de la Belle Epoque").

Date: 1890-93
Period: 1850-1900, 19th century
Signature: Signed and dated '1890-93 St C' lower left
Dimensions: 114 x 121 cm (44⁷/₈ x 47⁵/₈ inches)
Provenance: Sale Mr. Du Bary, Paris, 21 June 1916, no. 37
Marquis of Torrelaguna
Pineyro Family – Escriva de Romani
Marquis of Albolote
Private collection
Literature: Selina Baring Maclennan, Gaston La Touche. A Painter of Belle Epoque Dreams, Woodbridge, 2009, p. 92, Plate 76, reproduced in color p. 93.
Emmanuelle Le Bail, Gaston La Touche (1854-1913). Les fantaisies d'un peintre de la Belle Epoque, cat. expo. Saint Cloud musée des Avelines, 2014, pp. 86-87, reproduced.

Exhibitions: Paris, Galerie Georges Petit, 1908, no. 5
Categories: Paintings, Drawings & Prints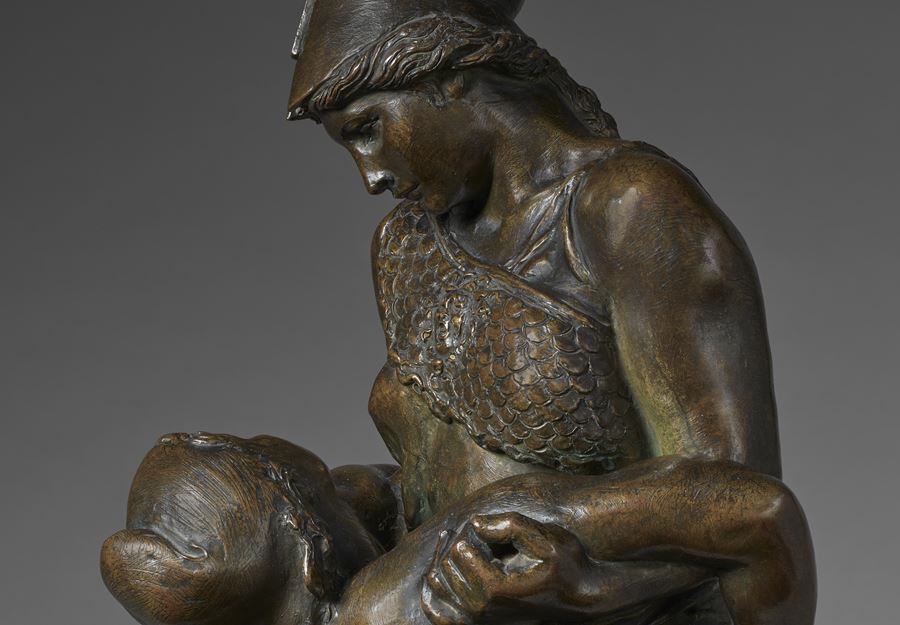 Discover the gallery
Daniel Katz Gallery
Fine Art from Antiquity to the Twentieth Century
More Works From This Gallery