Description & Technical information
This silver-gilt teapot (kar nam ton) or water-pot (kanam) of globular form, sits on a raised circular foot and has an S-shaped spout. It is ornately decorated with compartments filled with floral patterns and animal motifs. The lid comprises circular tiers reminiscent of a pagoda, framed by a tall, swinging handlebar of rectangular shape with indented corners. The dense flora and ornate decorative motifs on this pot are Chinese in style and may indicate the work of a Chinese artist. Included are birds, dragons, a lion, and a tiger capturing its prey, set amongst blossoming flowers, bamboo leaves and cloud motifs. This pot is a particularly fine example due to its crisp decoration, rendered in repoussé and heightened with incisions. For a similar example, see Bromberg p. 198, no. 7.22.

Date: 19th century
Period: 1850-1900, 19th century
Origin: Thailand
Medium: silver-gilt
Dimensions: 23 cm (9 inches)
Literature: Bromberg, P. Thai Silver and Nielloware, River Books, Bangkok, 2019.

Categories: Oriental and Asian Art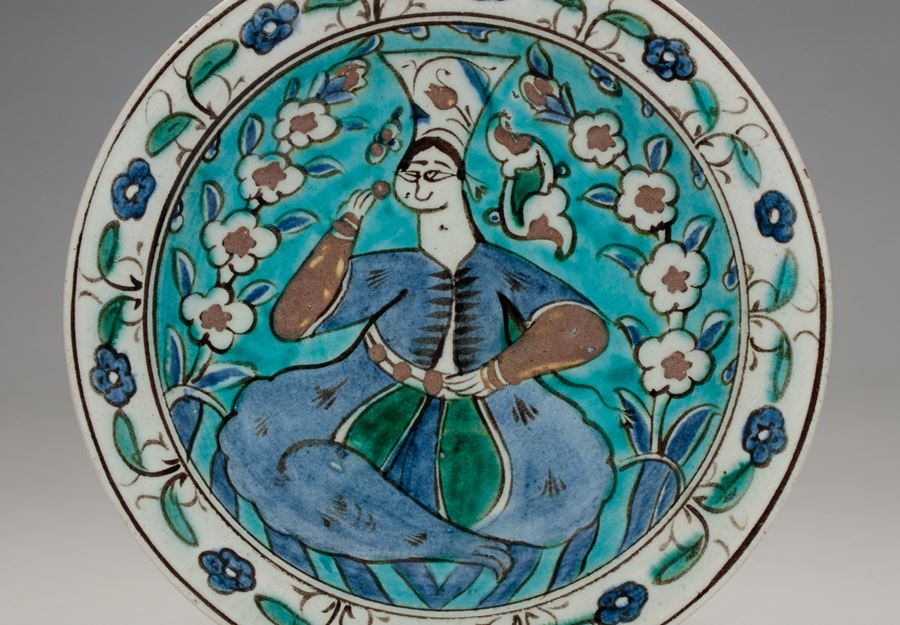 Discover the gallery
Amir Mohtashemi Ltd.
Indian,Islamic and Cross-Cultural Works of Art
More Works From This Gallery