Description & Technical information
This steel punch dagger, known as a katar, is formed of a long and narrow triangular blade with a central fuller and reinforced point. The raised panel at the forte is decorated with foliage motifs on both sides. Meanwhile, the hooped frame at the point where the blade joins the blackened still hilt is a common Deccani feature.[1] The H-shaped horizontal hilt is decorated beautifully with gold damascened calligraphy with both Quranic inscriptions and the dua ("prayer") of Naad-E-Ali (Sagheer), suggesting that this katar was used for worship during court ceremonies. There are delicately placed flowers on the borders of the grips and leaves surrounding parts of the calligraphy.
Katars were designed specifically so that one could hold the cross bars with a clenched fist. Hence, this weapon would enable its user to punch with their full body weight behind them rather than thrusting as one does with a sword. Elaborately decorated examples of katars worn tucked through one's waist is often a portrayal seen in many Indian paintings of this period.
Katars with inlaid gold calligraphy were extremely rare. There is a katar in The Al-Sabah Collection in Kuwait with the invocation to Imam Ali and the Prophet Muhammad (see, Inv. no. LNS 273 M);[2] however, the gold calligraphy is overlaid rather than inlaid.
References
[1] See, Robert Elgood. 2017. Rajput Arms & Armour: The Rathores & Their Armoury At Jodhpur Fort, Volume 2. New Delhi: Mehrangarh Museum Trust. p.662.
[2] See, Salam Kaoukji. 2017. Precious Indian Weapons and Other Princely Accoutrements. London: Thames & Hudson. p.30.

Date: 17th - 18th century
Period: 1600-1750, 17th century, 18th century
Origin: Deccan, India
Medium: gold
Dimensions: 41.5 cm (16³/₈ inches)
Categories: Arms & armour, Oriental and Asian Art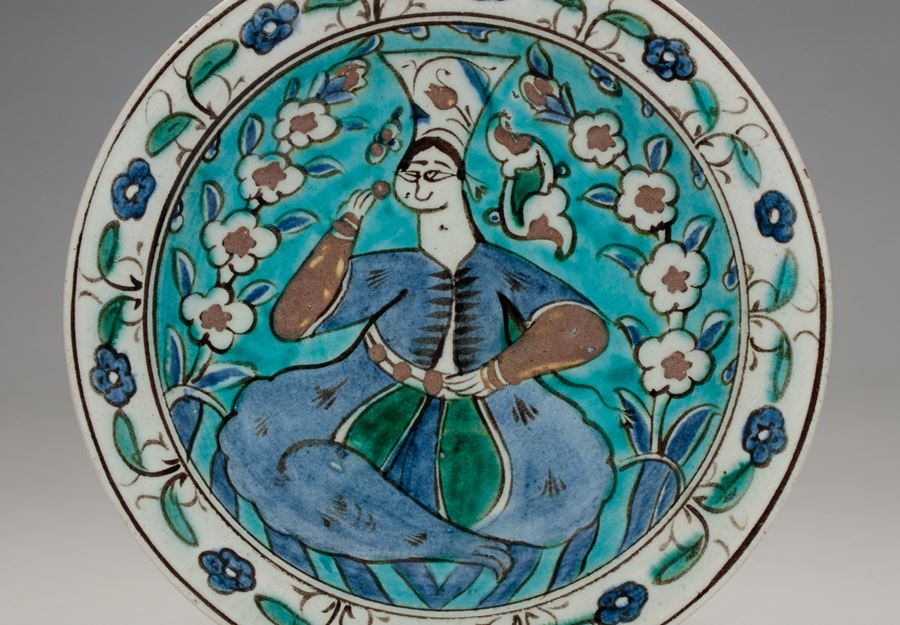 Discover the gallery
Amir Mohtashemi Ltd.
Indian,Islamic and Cross-Cultural Works of Art
More Works From This Gallery