Description & Technical information
The table bases: English, circa 1710
The lacquer tops: Chinese, circa 1680

A pair of Queen Anne japanned side tables with Chinese lacquer tops. The tables retain most of the original japanned surface and the original early Chinese lacquer tops, which were revealed during recent conservation.
Each table bears an old inventory label to the underside, one marked 'North Heirloom 10' and the other 'North Heirloom 11'.
The highly unusual Chinese lacquer decoration that has been revealed in such a well-preserved condition under the previous japanned surface has raised a number of questions.
THE LACQUER TOPS
Dr. Monika Kopplin agrees with other leading experts in the field that the lacquer was without doubt produced in the Canton area of southern China. The lacquer pre-dates the bases, which were made in about 1710.
Similar lacquer also from southern China can be found in the Red Room at Drottningholm Palace's Chinese Pavilion, Sweden. The Drottningholm panels are probably of a similar age, dating to circa 1680.
The decoration on the tops depicts the Emperor and Empress of China as a dragon and a phoenix respectively. All the decoration is carried out in yellow and white gold, with very few red highlights. The painting itself is very free in style, and noticeably different from later Canton lacquer.
The wooden structure under the lacquer surface differs between the two tops. One top is constructed in the normal manner, with panels glued together; the other is made in the same way, but strengthened by additional pieces of timber placed across the grain of the panels and dovetailed into them. This provides extra rigidity for the glued-together boards.
The latter may originally have been used as a door panel, whilst the former may have been a wall panel which did not need strengthening. It is certain, however, that the panels did not start out as table tops. The decoration is carried out vertically, whereas the tables would require horizontal decoration.
THE NORTH HEIRLOOMS
Glemham Hall, Suffolk, England, was bought by Sir Dudley North and inherited by his son, also called Dudley North, who married Catherine Yale, a daughter of Elihu Yale, founder of the famous American university. Elihu was generous with the wealth he accumulated; as well as endowing Yale University, he was also lavish in his gifts to his family, resulting in Glemham Hall obtaining many treasures at this time, including these tables.
Date: 1680/1710
Period: 1600-1750, 17th century, 18th century
Origin: England, China
Medium: Japanned, Lacquer
Dimensions: 72 x 99 x 68.5 cm (28³/₈ x 39 x 27 inches)
Provenance: Dudley North and Catherine North, daughter of Elihu Yale, Glemham Hall, Suffolk, England.
By descent to the 8th Earl of Guilford, Waldershare Park, Kent, England.
Private collection, England.
Literature: Ake Setterwall, Stig Fogelmarck and Bo Gyllensvard, The Chinese Pavilion at Drottningholm, 1974, pp. 80-143.
Categories: Furniture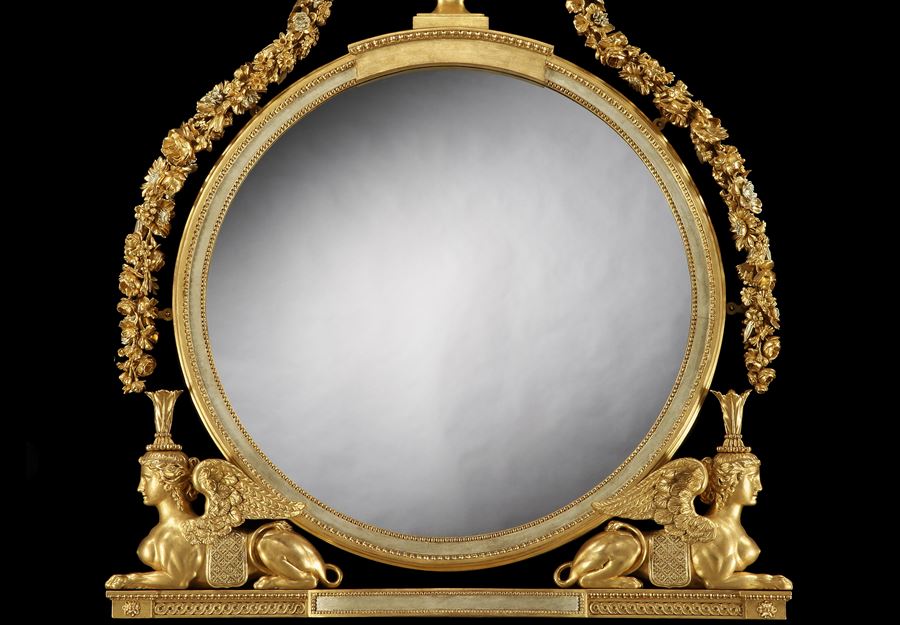 Discover the gallery
Ronald Phillips Ltd
18th Century and Early 19th Century English Furniture, Objets d'Art, Glass, Clocks and Barometers
More Works From This Gallery