Description & Technical information
Stanley Spencer's background was religious, erudite and high-minded. Some of his earliest memories were of his mother taking him to the Weslyan Chapel across the road from the family house, Fernlea. It was here that he witnessed the congregation in all its characters forming and coming together.

"Pa" Spencer was the organist at nearby Hedsor church, and the frock-coated bearded patriarch we recognise in Stanley's paintings. A proselytising intellectual, he would cycle around Cookham reciting Ruskin and he founded the Cookham Free Library in the front room at Fernlea.

His sons were avid readers. After tea, Stanley and Gilbert would go up to the front bedroom and read the large Bible or John Donne by candlelight. Spencer talks of his mind being toughened by the metaphysicals. His startlingly precise view of Cookham churchyard as "a suburb of heaven" comes direct from Donne, and one of his earliest paintings John Donne Arriving in Heaven, to which the present sheet relates, is a literal interpretation of the poet's Go to Heaven by Heaven, arriving through a special celestial side entrance. He loved Donne's combination of ferocity and lambency – something he tried to convey in his own art.

Date: 1911
Period: Early 20th century
Dimensions: 30.5 x 33.5 cm (12⁰/₁ x 13¹/₄ inches)
Provenance: Provenance:
- Acquired from the artist by Robert Gathorne-Hardy and thence by descent to 2009

Categories: Paintings, Drawings & Prints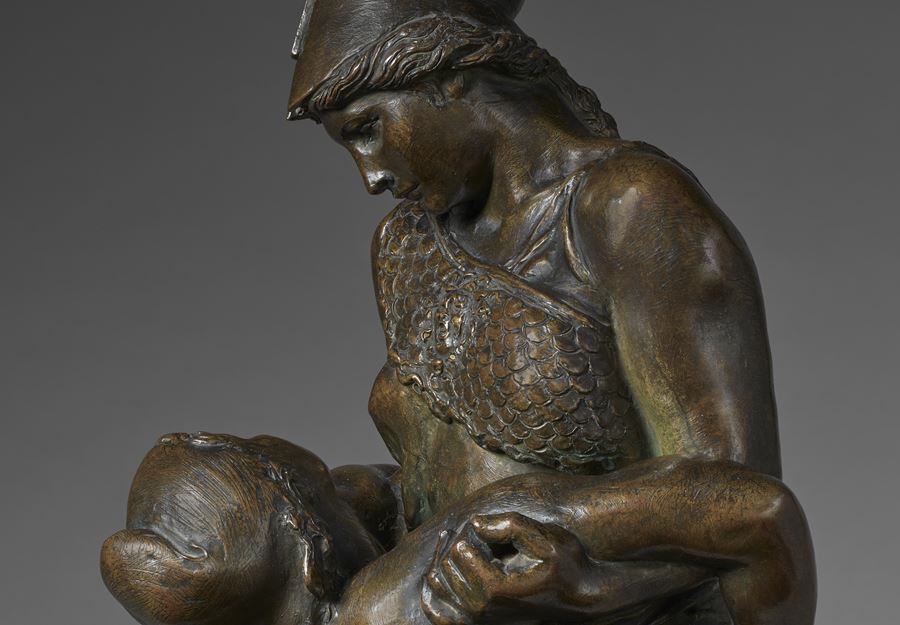 Discover the gallery
Daniel Katz Gallery
Fine Art from Antiquity to the Twentieth Century
More Works From This Gallery