Description & Technical information
This large sheet is likely to have been drawn in the 1870s, during one of Adolph Menzel's visits to the spa town of Bad Hofgastein, south of Salzburg in the Gastein Valley in Austria. The artistvisited the picturesque alpine town, where he was the guest of his friend and patron, the Berlin banker Magnus Herrmann, in 1872, 1873 and 1874, and once again in 1879. As Agathe Herrmann, one of his patron's daughters, later recalled of the artist's time in Hofgastein, 'It was a lovely, sleepy market town, blessed by the scent of romance, the fairytale beauty of the overwhelming and yet quite delightful countryside…In this small village there is probably not a single corner, no old brown wooden hut, no well, no picturesque fence, no stubborn gnarled tree that this inveterate observer and untiring, fervent creator has not studied and drawn.'

Menzel's spent the summers at Hofgastein with his sister Emilie, her husband Hermann Krigar, and their two children, Gretel and Otto. As Agathe Herrmann noted, 'Menzel lived with his family in the so-called Gärtnerhaus, where my father had a large studio built, from whose windows Menzel painted the famous 'View of Hofgastein'. For several summers, Menzel and his family were our dear guests in Gastein.' The artist found much to inspire him in these surroundings, and he produced numerous pencil studies of local buildings, interiors and countryfolk.

Several of the drawings that he made in the Gastein Valley were later used for a number of paintings and gouaches set in the town, notably the Corpus Christi Procession in Hofgastein of 1880, today in the Neue Pinakothek in Munich, and the Knife-Grinder's Workshop at the Smithy in Hofgastein of 1881, now in the Kunsthalle in Hamburg.

Among comparable studies by Menzel of rustic farmhouses in the area of Hofgastein are drawings in the collections of the Hamburger Kunsthalle in Hamburg, the Museum Georg Schäfer in Schweinfurt and the Von der Heydt-Museum in Wuppertal. The last of these drawings depicts a wooden pipe-like construction – a sort of irrigation channel to carry fresh water from higher up the mountain to the side of the farmhouse – similar to that seen running across the centre of the present sheet.

This drawing, among the largest known landscape studies by the artist, once belonged to the Hamburg attorney and collector Albert Wolffson (1874-1913), who owned a significant group of some thirty-six drawings by Menzel. Almost all of these, including the present sheet, were lent by Wolffson to the epic memorial exhibition of Menzel's work held at the National-Galerie in Berlin in 1905. In 1922 this same drawing was loaned by Wolffson's widow to an important exhibition of Recent German Art at the Liljevalchs Konsthall in Stockholm.

Period: 1850-1900, 19th century
Origin: Germany
Medium: Pencil, With stumping, On Whatman paper, Laid down
Signature: Signed A. M. at the lower centre.
Inscribed Dr. Wolfson / Hamburg and numbered 806 in blue chalk on the backing board.
Numbered M428 in green chalk and N 98 in blue chalk on the backing board.
A printed label with K. H. / 314 on the backing board

Dimensions: 24.7 x 32.7 cm (9³/₄ x 12⁷/₈ inches)
Provenance: Dr. Albert Martin Wolffson, Hamburg, by 1905
By descent to his widow, Helene Marie Wolffson, Hamburg, in 1913
Her daughter, Elsa Helene Cohen
Sold by her on 31 December 1938 to Hildebrand Gurlitt, Hamburg
Wilhelm Grosshenig, Kunstaustellung Gerstenberger, Chemnitz, in May 1939, where acquired by a private collector
Thence by descent to a private collection, Badem-Württemberg
Anonymous sale, Berlin, Villa Grisebach, 1 June 2016, lot 208
Private collection.

Exhibitions: Berlin, Königliche National-Galerie, Ausstellung von Werken Adolph von Menzels, 1905, no.5426 ('Am Bergeshang'); Stockholm, Liljevalchs Konsthall, Nyare Tysk Konst, 1922, no.496 ('Hydda i bergen'); Chemnitz, Kunstaustellung Gerstenberger, Adolph Menzel 1815-1905, 1939, no.25.

Categories: Paintings, Drawings & Prints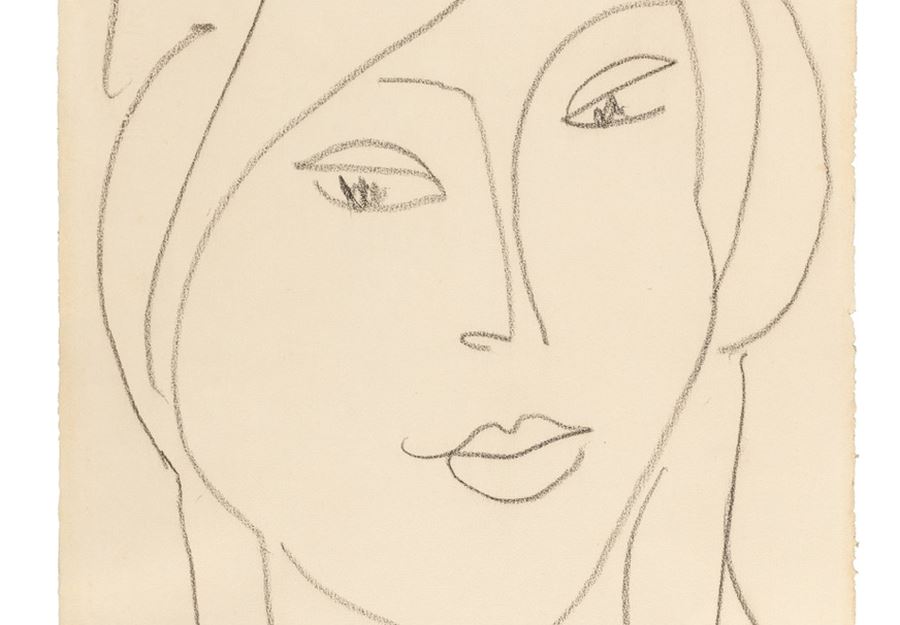 Discover the gallery
Stephen Ongpin Fine Art
Old Master, 19th Century and Modern Drawings, Watercolours and Oil Sketches
More Works From This Gallery