Description & Technical information
This is a preparatory study for the figure of an elegantly-dressed woman, accompanied by a man holding an umbrella, seen to the left of centre of Menzel's large painting of The Piazza d'Erbe in Verona, painted between 1882 and 1884 and today in the Gemäldegalerie Neue Meister in Dresden. This 'family group of upper-class tourists…a man, a woman, and small girl, all grotesquely overdressed and seemingly outraged or alarmed by the activities of the natives', as described by one writer, is especially prominent within the composition, since they seem to be caught in a shaft of sunlight as they are confronted with children doing handstands.

As the Menzel scholar Claude Keisch has described the large canvas, 'The painter exaggerates the already known principle…of 'assembling' elements (figures, groups, areas of space) so that each retains an autonomous existence…All the little everyday catastrophes to which Menzel has accustomed us in his paintings are multiplied here, the most noticeable being the misfortune of the couple of well-off foreign travellers frightened by the rough acrobatics of some boys.' And, as another writer has described this group, 'On the left of the composition, two English tourists are easily picked out by their light clothing. They are trying to fend off a group of pushy street urchins performing cartwheels and somersaults by hitting them with their umbrellas. Who else but the English would carry an umbrella in this weather?'

Other preparatory drawings by Menzel for the same figure of a female English tourist include a costume study, dated 1883, in the Kupferstichkabinett in Berlin, and a study of the woman's left hand in the Städtische Wessenberg-Galerie in Konstanz. A drawing of the woman's head was formerly in the extensive collection of Menzel drawings belonging to Gustav Henneberg in Zurich and sold at auction in Germany in 1903, while a study of her upper body and head was also in the Henneberg collection and appeared at auction in Germany in 1903 and 1912.

A thumbnail sketch of the present sheet is found in a drawing by Menzel, containing small sketches recording twenty-four of his individual figure studies for the Piazza d'Erbe painting, in the collection of the Museum der Stadt Nürnberg in Nuremberg.

Date: 1882
Period: 1850-1900, 19th century
Origin: Germany
Medium: Carpenter's pencil, With stumping
Signature: Signed with initials and dated A. M. / 82. at the lower right.

Dimensions: 20.4 x 12.7 cm (8 x 5 inches)
Provenance: Possibly Hermann Pächter, Berlin, in 1884 Anonymous sale, Berlin, Villa Grisebach, 30 May 2012, lot 143
Private collection.

Categories: Paintings, Drawings & Prints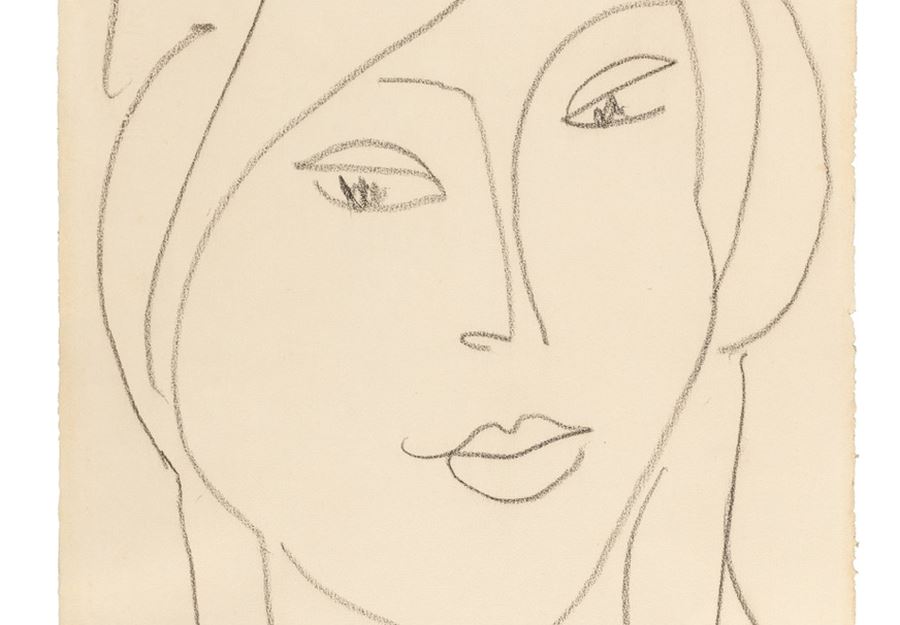 Discover the gallery
Stephen Ongpin Fine Art
Old Master, 19th Century and Modern Drawings, Watercolours and Oil Sketches
More Works From This Gallery