Description & Technical information
Between 1845 and 1847 Adolph Menzel lived at 18 Schöneberger Strasse in Berlin, where his neighbours included the family of the lawyer Karl Anton Maercker (1803-1871), director of the Berlin Criminal Court and, from 1848, Justice Minister in the brief Prussian government of Rudolf von Auerswald. Menzel became friendly with the Maerckers, and produced a number of portraits - in oil, watercolour, chalk and pastel - of members of the family. (Frau Maercker also posed for both of the main figures in Menzel's genre painting The Interruption (The Visit), painted between 1845 and 1846 and today in the Staatliche Kunsthalle in Karlsruhe.) In the spring of 1847 the artist moved to a new address, at 43 Ritterstrasse, and while he saw less of the Maercker family, he continued to occasionally produce drawings of them, as evidenced by the present sheet - a portrait of the daughter of Karl Anton Maercker - which is dated September 1848. In 1850, the Maercker family moved to Halbertadt in Saxony-Anhalt, ending their close relationship with Menzel.

This charming watercolour by Menzel is a portrait of the Maercker's eldest daughter, Johanna (Hanna) Maercker (1839-1918), at the age of nine. Little else is known of Hanna Maercker, apart from her marriage to Julius Albert in 1857. A black chalk drawing by Menzel of the same young girl, though perhaps a year or two earlier in date, is in the collection of the Kupferstichkabinett in Berlin.

A stylistically similar watercolour portrait of the Maercker's young son Max asleep, datable to around the same time as the present sheet, has appeared on the German art market in recent years. Also comparable is a third watercolour of the Maercker children; a double portrait of Hanna and Max Maercker seated at a table, dated 1848.

Date: 1848
Period: 1750-1850, 19th century
Origin: Germany
Medium: Watercolour, Gouache, Over an underdrawing in pencil
Signature: Signed and dated Menzel/ Sept. 1848 at the lower left.

Dimensions: 22.1 x 18 cm (8³/₄ x 7¹/₈ inches)
Provenance: Dr. Karl Anton Maercker and Anna Catharina Maercker, Berlin and Halberstadt
By descent to E. Maercker, Halberstadt, by 1905 Private collection, Southern Germany
Anonymous sale, Berlin, Villa Grisebach, 27 November 2009, lot 3
Private collection
Anonymous sale, London, Sotheby's, 14 December 2016, lot 56.

Literature: Hugo von Tschudi, Adolph von Menzel: Abbildungen seiner Gemälde und Studien, Munich, 1905, pp.168-169, no.206 ('Tochter des Justizministers Maercker'); Georg Jakob Wolf, Adolf von Menzel: der Maler deutschen Wesens: 149 Gemälde und Handzeichnungen des Meisters, Munich, 1915, illustrated p.92; Karl Robert Langewiesche, ed., Der Blumenkorb: Deutsche Maler 1800 bis 1870, Königstein im Taunus and Leipzig, 1921, pl.46; Gisold Lammel, Adolph Menzel und seine Kreise, Dresden and Basel, 1993, p.46; Claude Keisch and Marie Ursula Riemann-Reyher, ed., Adolph Menzel 1815-1905: Between Romanticism and Impressionism, exhibition catalogue, Paris, Washington and Berlin, 1996-1997, p.201, under no.28 and pp.217-218, under no.38; Bernhard Maaz, ed., Adolph Menzel: radikal real, exhibition catalogue, Munich, 2008, p.56, no.24; Hamburg, Dr. Moeller & Cie., Adolph Menzel 1815-1905: Meister der Zeichnung, 2013, unpaginated, under no.3, fig.1.

Exhibitions: Berlin, Königliche National-Galerie, Ausstellung von Werken Adolph von Menzels, 1905, no.283; Munich, Kunsthalle der Hypo-Kulturstiftung, Adolph Menzel: radikal real, 2008, no. 24.

Categories: Paintings, Drawings & Prints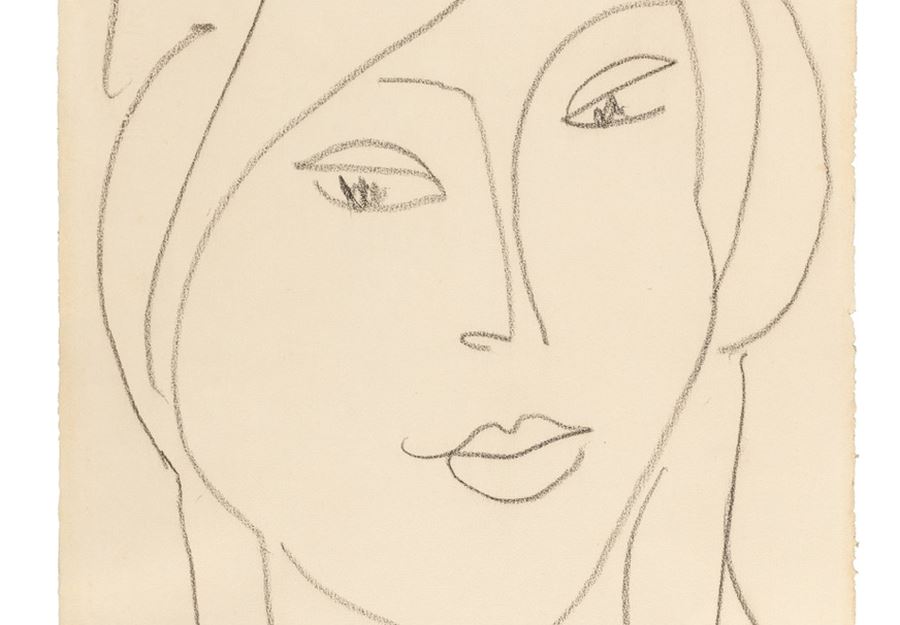 Discover the gallery
Stephen Ongpin Fine Art
Old Master, 19th Century and Modern Drawings, Watercolours and Oil Sketches
More Works From This Gallery