Description & Technical information
Paesaggio + Volo di Rondini Giacomo Balla (Landscape and Swallows in Flight) examines one of the artist's favoured themes; that of movement. The highly evocative title for this work relates to this theme: through the choice of the word 'paesaggio', a landscape of shapes is focused upon and is linked to the imagery of flying swallows evoked by the 'volo di rondini'. Balla first employed the flight of swallows as a visual mechanism during his stay in Dusseldorf in 1912 when he was decorating Lowenstein House, comparing the birds to the ones he used to see in Rome, and absorbing such visual imagery into his following studies and major compositions, such as Linee andamentali + successioni dinamiche of 1913, now in the MoMA, New York. It was the close examination of natural flight and animals which led the artist to explore the concept and representation of machinery and cars in movement. This in turn made him turn to complete abstraction and purity of form in his art. The fluttering sound of swallows is conveyed in a vortex and sequential array of circular shapes which radiate through the composition whilst the white of the clouds and the blue of the sky intertwine to provide a visual and energetic representation of birds in flight. Giovanni Lista cites Fra Carnevale's La Nascita della Vergine, of 1467, as the first noteworthy visual reference of birds in flight in the history of painting, relating it to Balla's own explorations of the subject. Paesaggio + Volo di Rondini appeals to the senses through sight and sound, a primary Futurist aim, evoking sound through sight and synthesising form and rhythm.
Painted in around 1919, this is a vivacious and colourful prefiguration of Balla's prominent twenties abstract works, a symmetrical arrangement of interlocked shapes and plastic experimentation in line with Futurist ideology. The twenties mark the artist's interest in rich, decorative schemes for interior decorations, furniture, and clothing as a way to integrate his artistic credo and the idea of abstract chromatic decorativism into daily life.
Date: c.1919
Period: 20th century
Origin: Italy
Medium: Oil on canvas
Signature: Signed 'Futur Balla' (lower left); signed and titled (verso)

Dimensions: 76.96 x 77.47 cm (30¹/₄ x 30¹/₂ inches)
Provenance:
Casa Balla, Rome (no. 325)
Alessandro Campilli, Rome (by 1961);
Sale: London, 2 December 1982
Private Collection, United Kingdom;
Sale: London, 6 February 2014
Private collection, United Kingdom
Literature:
Maurizo Calvesi, Il Futurismo: penetrazione e magia nella pittura di Balla, Milan, 1967-68, illustrated p. 146 (titled Vele al Vento);
Giovanni Lista, Balla, Lausanne, 1984, illustrated fig. 1182.
Categories:
Paintings, Drawings & Prints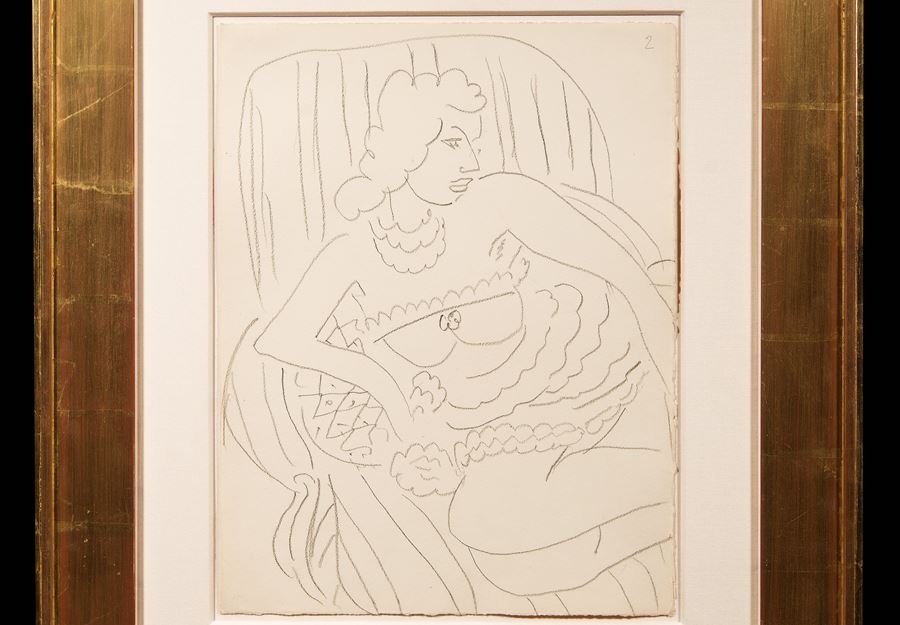 Discover the gallery
Trinity House Paintings
Impressionist and Modern Paintings and Sculptures
More Works From This Gallery