Description & Technical information
This dervish's crutch is formed of a vertical shaft and a bow-shaped horizontal finial in dark-coloured wood. The finial is in the shape of two symmetrical palmette leaves and the shaft is carved with concaved lines in length-way. Silver-wire inlay design covers all surface of the staff, most prominent is the vine-leaf design at the finial, a style of decoration native to Afyon, Turkey. Although dervish's crutches are found fairly regularly in Mughal paintings of dervishes, the actual crutches are quite rare. It is believed the curved top of the finial was intended as a chin rest, used during dervishes' meditation.

Comparative materials can be found in the British Museum (1995,0726.1, Af.5852).

Date: 19th century
Origin: Afyon, Turkey
Categories: Oriental and Asian Art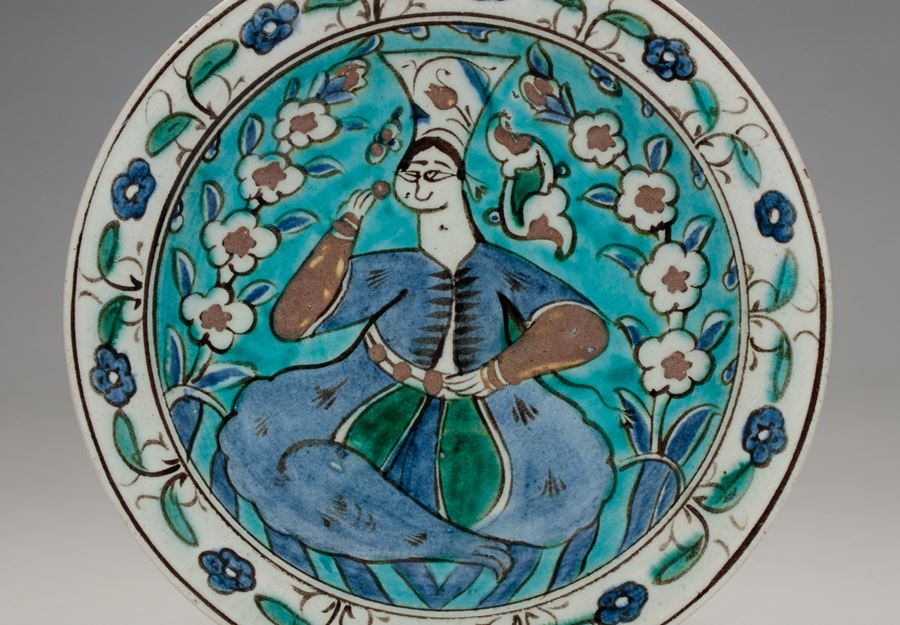 Discover the gallery
Amir Mohtashemi Ltd.
Indian,Islamic and Cross-Cultural Works of Art
More Works From This Gallery