Description & Technical information
Of Baron Gros as a draughtsman, it has been noted that 'When the sketches, drawings as well as studies in oil, are considered there is never any question of Gros' role as a romantic, all possessing a vigorous spirit, beauty of line and continued freshness and originality in…pencil drawings of simple figures, as well as widely active groups of men and horses, fighting, charging, or in mortal combat.' The nervous, vibrant penwork of the present sheet is wholly characteristic of the artist's mature drawings, which were much admired by the succeeding generation of Romantic painters. As Arlette Sérullaz has noted of Gros, 'his pen drawings retain a violence which was no longer indebted to classicism: as soon as the artist became the eulogist of the Napoleonic epic, his stroke became swifter, more spirited, his ardent sensibility was expressed in broken, zigzag, spasmodic lines…gifted with an impulsive temperament, Gros showed the way to the fiery, ardent drawing of Delacroix.'

The present sheet of studies remains unconnected with any surviving work by Baron Gros, and as such is difficult to date with any accuracy. It may conceivably be an early work by the artist, at a time when he was one of the leading members of David's studio, and perhaps before his trip to Italy. To judge from the antique armour worn by many of the figures in this drawing, the artist was here working out ideas for a classical composition of the type made famous by his master, yet the vigorousness of the pen technique, and in particular the attitudes of the horses, are far removed from David's restrained manner and reveal something of Gros's innate Romantic sensibility. The study of a soldier wearing an antique helmet, drawn in red chalk, finds some parallels with a similar figure in Gros's large canvas of Eleazar Choosing Death over Eating Forbidden Meats, painted for the Prix de Rome competition of 1792 and today in the Musée des Beaux-Arts in Saint-Lô.

Gros produced numerous sketches and studies of horses, in various attitudes; in a stable accompanied by a groom or alone at rest, elsewhere ridden by soldiers or jockeys, or galloping free. The artist's pupil and biographer Jean-Baptiste Delestre praised Gros for 'His surprising ability to capture the appearance of horses. He especially enjoyed reproducing their elegant forms and proud and gracious movements. The sketchbooks from the happy years of his adolescence have retained precious notes. Several of these ink drawings showing cavalcades or beautiful teams of horses, which he followed racing, from Paris to the Bois de Boulogne, without stopping, so appealing was this spectacle to his eyes.'

Among comparable sheets of studies by the artist is a drawing of horses and figures that was part of a large and important group of drawings by Gros assembled by Delestre and dispersed at auction in Paris in 2017.

The use of red chalk is quite rare in the drawings of Gros, and is generally only found in his early drawings. Three pages of a sketchbook in the Louvre, dating from the artist's period in Italy between 1793 and 1800, include a few studies in red chalk among the more typical pen and ink or pencil sketches. Another example of the artist's use of red chalk is found in a drawing also datable to his Italian period; a study of seated woman in a landscape formerly the Delestre collection.

The present sheet bears the collector's mark of Charles Martyne (1876-1936). Martyne (or Martine), the librarian at the Ecole des Beaux-Arts in Paris between 1905 and 1934, assembled a large and eclectic group of paintings, drawings, books and autograph letters, all kept in a crowded apartment on the rue Bonaparte. Much of his collection of drawings was sold in Paris in May 1939, although a part of it was inherited by his nephew, the magistrate Jean-Louis Debauve (1926-2016).

Medium: Pen and brown ink and red chalk.
Dimensions: 18.6 x 18.9 cm (7³/₈ x 7¹/₂ inches)
Provenance: Probably the Gros atelier sale, Paris, Rue des Fosses-Saint-German-des-Prés, 23 November – 1 December 1835, probably part of lot 122 bis ('Environ cinquante lots de croquis, études et fragments de figures et compositions, par M. le baron Gros; divisés ainsi, ils seront vendus à chaque vacation et annoncés sous ce numéro.')
Charles Martyne, Paris (Lugt 1800)
Private collection, Paris.

Categories: Paintings, Drawings & Prints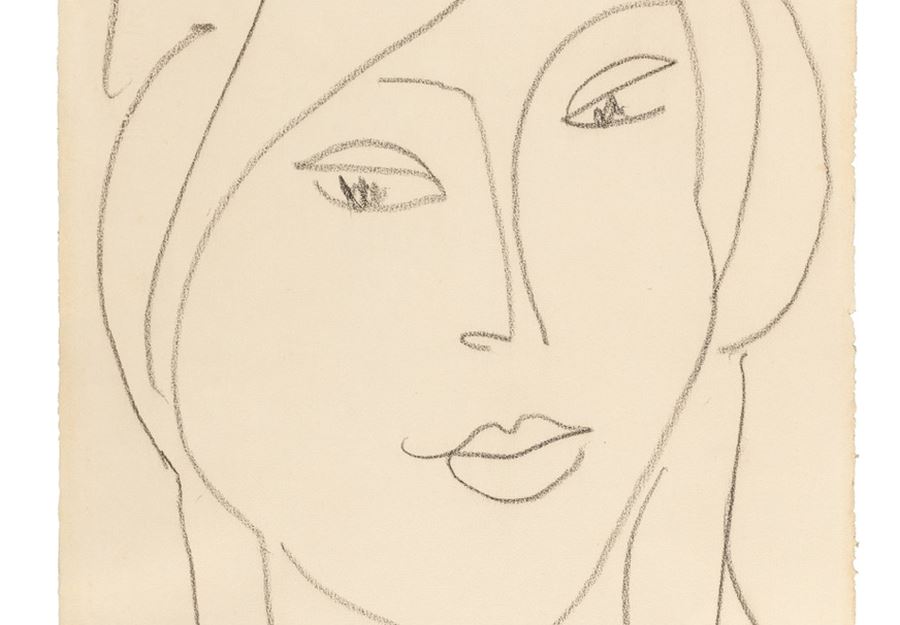 Discover the gallery
Stephen Ongpin Fine Art
Old Master, 19th Century and Modern Drawings, Watercolours and Oil Sketches
More Works From This Gallery