Description & Technical information
The attribution of the present sheet to Abraham Van Dijck is due to Peter Schatborn. Van Dijck's oeuvre as a draughtsman has yet to be fully studied, and only a few drawings by or attributed to the artist are known today. In fact, Werner Sumowski listed only three authentic or signed drawings under the artist's name in his magisterial book Drawings of the Rembrandt School, published in 1980, together with a further twenty-eight sheets which he attributed to him.

One of the few generally accepted drawings by Van Dijck is a study of a seated old woman holding a book, in the Pierpont Morgan Library in New York, which may be regarded as a preliminary study for a painting of an Old Prophetess in the Hermitage in St. Petersburg. As Felice Stampfle and Jane Turner have noted, Sumowski regarded both the Morgan Library drawing and the Hermitage painting 'to be relatively early works by Abraham Van Dijck, though dating from after c.1650 (the period of his hypothetical apprenticeship with Rembrandt), since, in addition to the influence of Rembrandt, the drawing shows that of Nicolaes Maes…The [Morgan] Library's drawing provided a cornerstone for Sumowski's reconstruction of Van Dijck's drawn oeuvre.'

Schatborn has compared this fine drawing of a young man reading a book in particular with a drawing by Van Dijck of an old man seated in an armchair, datable to c.1665-1660, in the Liberna Collection at the Draiflessen Collection in Mettingen, Germany. As he notes, both drawings share a similar treatment of the outlines of the figure, areas of diagonal pen hatching and tonal washes applied with a dry brush, as well as a distinctive treatment of the hands. As Sumowski has pointed out, the Liberna drawing, which is probably a study for a blind Tobit, is stylistically comparable to both the Morgan Library drawing of a seated old woman and a signed drawing by Van Dijck of the head and shoulders of a young woman, in the collection of the Kunsthalle in Bremen, and the same is true of the present sheet. A somewhat comparable treatment of hands is also found in a drawing of a young man behind a balustrade, attributed by Sumowksi to Van Dijck, which was formerly in the C. R. Rudolf collection in London and was sold at auction in Amsterdam in 1977.

Interestingly, Abraham Van Dijck often depicted figures with an open book in his paintings and drawings, as for example in a painting of an Old Woman with a Book of c.1655, in the Rijksmuseum in Amsterdam.

Medium: Pen and brush and brown ink and brown wash, with framing lines in brown ink, on paper with a shaped top.
Dimensions: 13.2 x 7.9 cm (5¹/₄ x 3¹/₈ inches)
Provenance: Jacques Bacri, Paris
Thence by descent.

Categories: Paintings, Drawings & Prints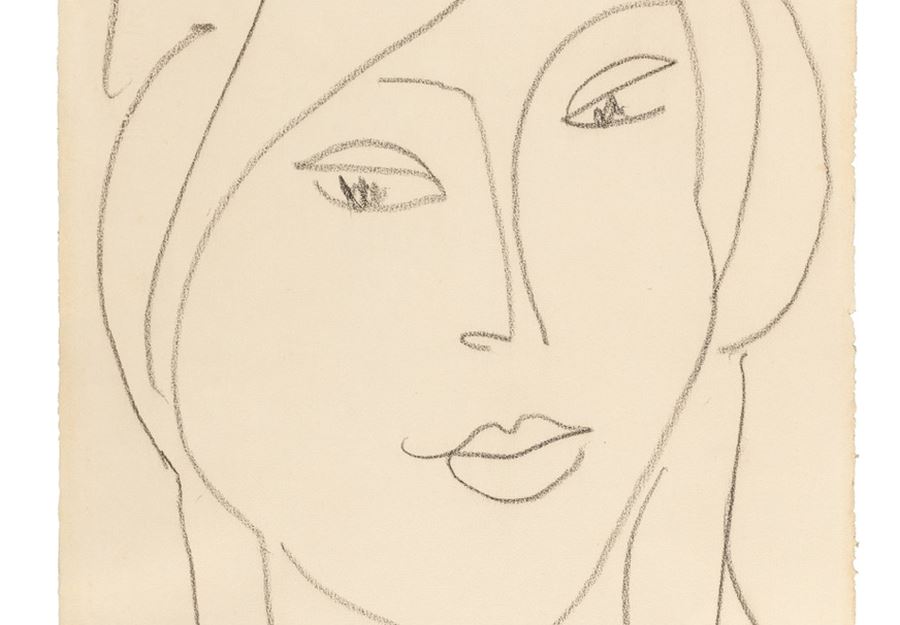 Discover the gallery
Stephen Ongpin Fine Art
Old Master, 19th Century and Modern Drawings, Watercolours and Oil Sketches
More Works From This Gallery