Description & Technical information
Frame size
18¼ x 26½ in – 46.3 x 67.3 cm

Inscribed on artist's label on reverse:
"Eh Look, Aunt Charlotte's Gone Bright Pink" I said, as the new Curate took her hand and George said that Mr Taylor (the Bank Manager) was watching her. He was just about to shake hands with Miss Carter (who wore Pink), when, after seeing Aunt Charlotte turn pink and hang her head he quite forgot Miss Carter, and George, who was watching her said a tear ran down her cheek, and on our walk home from the Park she was very silent, especially when Mr Taylor walked all the way back with Aunt Charlotte and poor Mr Green (the new Curate) had to walk with Mother and the year was 1906.

Date: 1973
Period: 20th century
Medium: Oil on board
Signature: Signed and with a fly, lower left:
HELEN BRADLEY; also signed, dated 1973
and inscribed on the artist's label attached
to the reverse

Dimensions: 30.5 x 50.8 cm (12 x 20 inches)
Provenance: Private collection, UK;
MacConnal-Mason Gallery, London;
Private collection, UK
Categories: Paintings, Drawings & Prints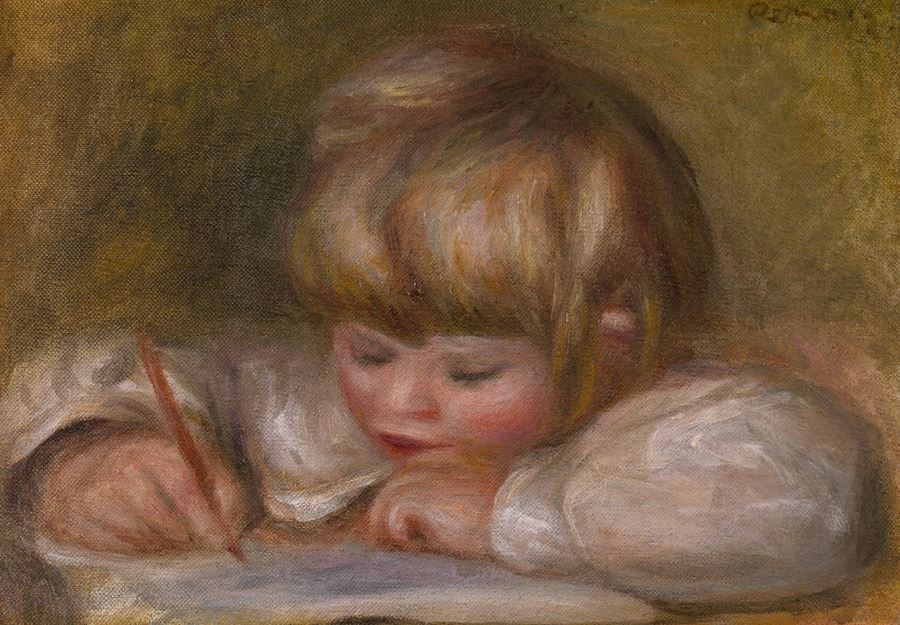 Discover the gallery
MacConnal-Mason Gallery
English and European 19th and 20th Century Paintings of the Dutch Romantic, Modern British, Impressionist, Post-Impressionist, Sporting, Marine and Victorian Sc...
More Works From This Gallery