Description & Technical information
Dead Relatives comes from a series of pioneering works that Brown produced in 1995 that were based on Frank Auerbach's iconic paintings of his most frequently depicted sitter, Juliet Yardley Mills. In his direct appropriation of Auerbach, Brown has established a dialogue between the artists and their oeuvre's, where Brown's work simultaneously draws from Auerbach's J.Y.M Seated in the Studio (1987-88), whilst giving it a new art historical significance.
What is most notable about this work is Brown's highly accomplished technical skill at depicting the thick impasto of Auerback's canvas whilst maintaining a completely smooth surface, devoid of any visible brushstrokes. It is by replicating Auerbach and yet completely modifying his approach to the paintings physicality that Dead Relatives challenges the nature of mass reproduction and the modern day culture thathas been facilitated by it.
Like with many of his works, Brown did not copy directly from Auerbach's canvas but from a photograph of it, explaining the exaggerated colours and more silky appearance of the canvas, which is much like that of a photographic shine. The microscopic intensity with which Brown has worked on every single section of the canvas is key in establishing it one step further along the cultural dialogue between photography, painting and post-modern quotation. The seemingly spontaneous and impassioned brushstrokes in Dead Relatives, are in fact the result of much studying and meticulous application of paint.
Date: 1995
Period: Late 20th century
Signature: Signed and dated 'Glenn Brown, 1995' (verso)

Dimensions: 57.8 x 47.6 cm (22³/₄ x 18³/₄ inches)
Provenance:
Haunch of Venison, London
Gagosian Gallery, London
Private collection (acquired from the above)
Exhibitions:
London, Haunch of Venison, Must I Paint You a Picture? 2004-05
Categories:
Paintings, Drawings & Prints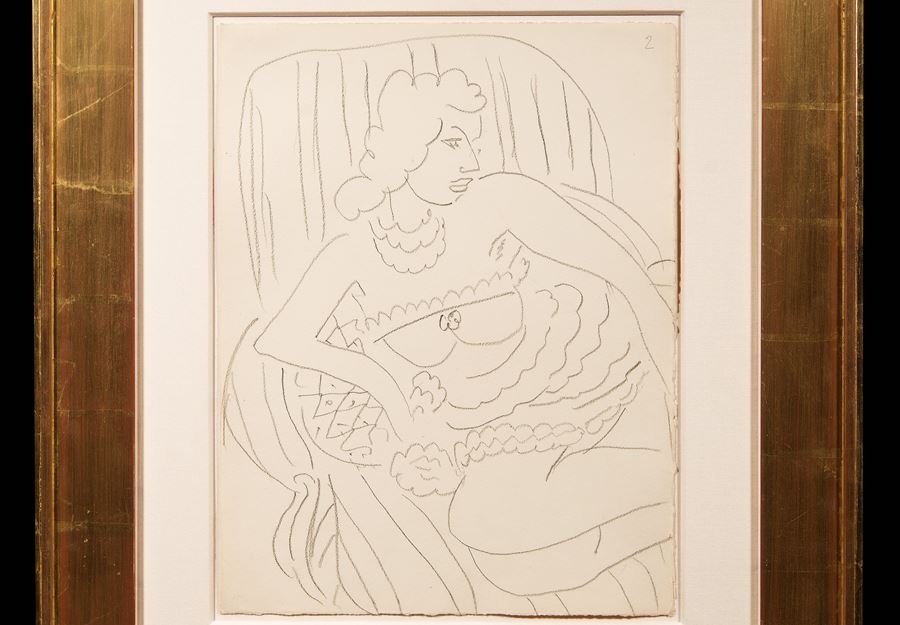 Discover the gallery
Trinity House Paintings
Impressionist and Modern Paintings and Sculptures
More Works From This Gallery