Description & Technical information
The box and tray were fashioned from copper and painted with enamels. A series of ogival panels, reminiscent of Middle Eastern design, are set within an overall ground of black scrollwork interspersed with blue chrysanthemum heads. Within the ogival panels are twining lotus and peony, symbolising purity, nobility and beauty. While some vessels enamelled on a copper base were manufactured at the imperial workshops in Beijing, these items are of a style that indicates manufacture in Guangzhou (Canton).1 Enamelling in that city reached high levels of competency on goods that were destined for Asia, the Middle East and Europe.
The copper enamelling industry had flourished from the early eighteenth century. It is described in a letter of 13th August 1728, from the British Ambassador in the Hague. Holland was the principal destination for goods from China, so he was well placed to note novel luxuries:
I have bought some China here (which was brought by the last East India ships that came in) of a very particular sort; its merit is being entirely new; which in my mind may be almost as well as undoubtedly old; and I have got all there was of it, which amounts to no more than a service for tea and chocolate, with a basin and ewer. They are of metal, enamelled inside and out with china of all colours.2
From the eighteenth century onwards Guangzhou seized the export trade in enamelled copper. It was relatively easy to manufacture in small workshops, as it required no specialised or expensive equipment and utilised the talents of many skilled artisans who had congregated in the city. Moreover, Guangzhou was a flourishing sea port that traded with countries across the world. Two regions that were supplied with painted enamels on a copper base were Mughal India and Southeast Asia, which is where this paan set was destined.
Paan refers to both betel nut and betel leaf. The offering of paan, a digestive of crushed betel nut, spices, and lime paste rolled into the leaf of a betel plant, is an Indian social ritual that conveys hospitality and refinement. The paan stored in these boxes would have traditionally been chewed after meals in India, while the plant was also enjoyed in the Philippines and Southeast Asia. Paan sets were designed and manufactured in a variety of materials, their one essential component being an attractive, decorative finish. The ceremony of offering and consuming paan was one in which a host would seek to impress his or her guests, by employing refined and pleasing utensils. This enamelled paan set admirably fulfils those requirements.


Period: 18th-19th century
Origin: China, Guangzhou
Medium: Copper and painted with enamels
Dimensions: 8.5 x 23 x 14 cm (3³/₈ x 9 x 5¹/₂ inches)
Literature: Footnotes:
1. Margaret Jourdain and R. Soame Jenyns. 1950. Chinese Export Art in the Eighteenth Century. London & New York: Country Life Limited.
2. Quoted in Jorge Welsh (ed.). 2015. China of All Colours. Painted Enamels on Copper. London: Jorge Welsh Research and Publishing. p.17.

Categories: Oriental and Asian Art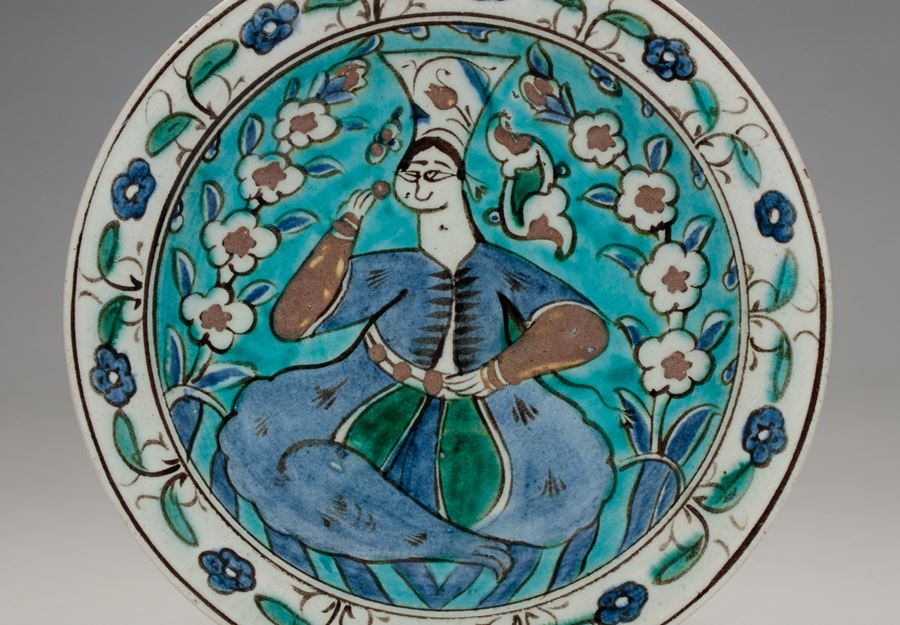 Discover the gallery
Amir Mohtashemi Ltd.
Indian,Islamic and Cross-Cultural Works of Art
More Works From This Gallery