Description & Technical information
European Market
Diameter: 81⁄4 inches; 21cm

A Chinese eggshell porcelain rubyback dish, painted with a Chinese landscape in bright famille rose, the rim with flowers and fruit, the reverse with a deep ruby enamel ground.

A very finely painted example of this rare type with an evocative Chinese landscape with a combination of a river, men in a boat, pine trees and mountains, a scheme used widely on Chinese ceramics especially during the 17th century.



Date: Circa 1730
Period: 18th century, Yongzheng period
Medium: Chinese eggshell porcelain
Literature: ********************************

The Wind Across the River
The young poet Su Dongpo (1036-1101) was an enthusiastic student of Buddhist teachings and lived across the river from his admired Zen Master Foyin.
One day Su Dongpo wrote a poem:

I bow my head to the heaven within heaven
Hairline rays illuminating the universe
The eight winds cannot move me
Sitting still upon the purple golden lotus

The eight winds refer to the forces driving the hearts of men: praise, ridicule, honour, disgrace, gain, loss, pleasure and misery. The poem declares the poet raised to such a high state that these 'winds' no longer affect him. Immensely proud of his poem he sent the manuscript to Foyin, who read it carefully and wrote one word on it: 放屁 (fart) and sent it back.

Furiously Su Dongpo set out across the river to challenge the old monk for this insult. When he arrived at Foyin's home he found the master gone and a note pinned to the door:

The eight winds cannot move me
One fart blows me across the river

Su Dongpo was deflated and realised that he had been taught a great lesson; he became a man of great humility.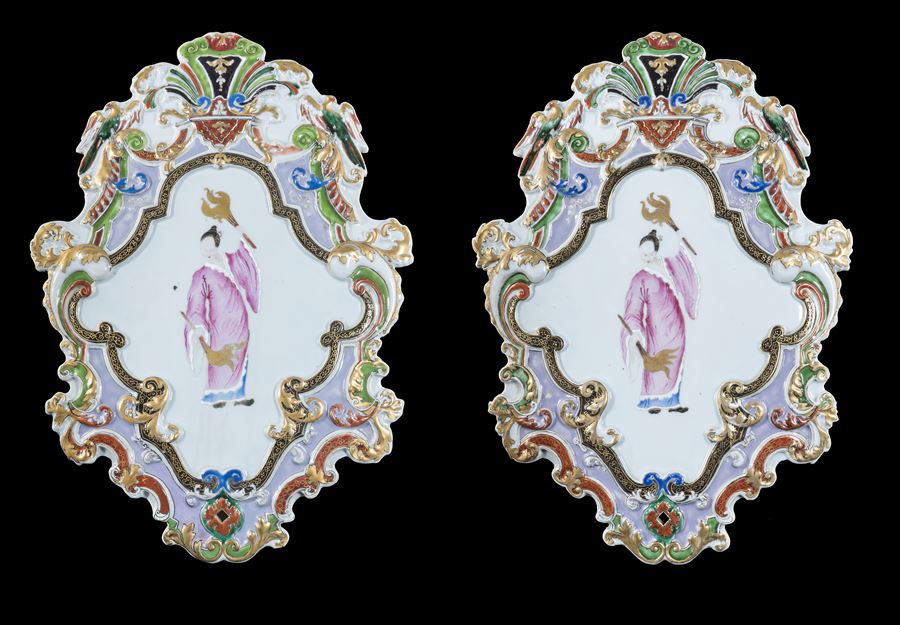 Discover the gallery
Cohen & Cohen
Chinese Export Porcelain, 17th & 18th Century, Works of Art
More Works From This Gallery