Description & Technical information
Pen and brown ink and brown wash, with black chalk and touches of red chalk, heightened with white, with framing lines in brown ink, on blue paper.

Charles-Joseph Natoire's interest in landscape drawing was first manifested during his period of study at the French Academy in Rome between 1723 and 1728, which is the likely date of the present sheet.

His landscape drawings were fully developed after his return to Italy as the Director of the Académie de France in the 1750s. The drawings of this second Roman period - generally intended as finished works of art for sale, and dating from between 1755 and 1766 - are characterized by picturesque compositions, often incorporating the monuments of antiquity and identified in inscriptions at the bottom of the sheet.

Natoire's interest in achieving pictorial effects in these landscape drawings resulted in his use of a combination of pen and ink with brown or grey washes, along with black or red chalks and white heightening, together with the frequent use of blue or green paper. As in the present sheet, the artist often included figures or animals in the foreground of his compositions, creating a stage-like proscenium effect.

Situated at the eastern end of the Forum, near the Colosseum, the Temple of Venus and Roma was the largest temple in Ancient Rome. Designed by the Emperor Hadrian, it was begun in AD 121 and completed twenty years later. Largely destroyed by an earthquake in the 9th century, part of the temple was integrated into the 10th century church of Santa Maria Nova, renamed San Francesca Romana in the 16th century, following after an extensive program of rebuilding and renovation. In the 18th century the structure was known as the Temple of the Sun and Moon, or Tempio delle Sole e Luna.

The present sheet may likely be identified with the drawing depicting 'les restes du Temple du Soleil & de la Lune' acquired at the posthumous vente Natoire in 1778 by the painter and art dealer Augustin Ménageot (c.1700-1784).

Date: 1755
Period: 18th century, 1750-1850
Origin: Rome
Medium: Pen, Brown ink, Blackk chalk
Signature: Signed or inscribed and dated C. Natoire 1755 at the lower right.
Inscribed Tempio del Sole o della Luna at the lower centre.

Dimensions: 28.4 x 46.6 cm (11¹/₈ x 18³/₈ inches)
Provenance: Probably the posthumous vente Natoire, Paris, Hôtel d'Aligre, 14 December 1778 onwards, as part of lot 251 ('Deux autres; l'une représente les restes du Temple du Soleil & de la Lune, l'autre faite sur le Tibre.'), sold for 7,030 livres to Augustin Ménageot, Paris
E. de Bruyn
His sale, Brussels, Galerie Giroux, 13-15 December 1956, lot 202
Private collection, Belgium
Anonymous sale, Versailles, Hôtel des Chevau-Légers, 20 June 1982, lot 66
Anonymous sale, Paris, Hôtel Drouot, 23 March 2007, lot 70
Sergei Tchoban, Berlin.

Literature: R. A. d'Hulst et al, Dessins du XVe au XVIIIe siècle dans les collections privées de Belgique, exhibition catalogue, Brussels, 1983, pp.188-189, no.84
Eva-Maria Barkhofen, ed., Architekturwelten / Architectural Worlds: Sergei Tchoban – Zeichner und Sammler / Draftsman and Collector, exhibition catalogue, Frankfurt, 2010, p.44, pl.44
Vladimir Sedov and Irina Sedova, ed., The Golden Age of Architectural Graphic Art: Drawings and Drafts from the Sergei Tchoban Collection, exhibition catalogue, Moscow, 2010, pp.58-59, no.8
Susanna Caviglia-Brunel, Charles-Joseph Natoire 1700-1777, Paris, 2012, p.180, no.D.33 (as location unknown, and dated c.1723-1728)
François Wedrychowski, Charles-Joseph Natoire: Dessins de paysage, Poitiers, 2015, p.21, no.8 (where dated c.1723-1728).

Exhibitions: Brussels, Société Générale de Banque, Dessins du XVe au XVIIIe siècle dans les collections privées de Belgique, 1983, no.84; Frankfurt am Main, Deutsches Architekturmuseum DAM, Architekturwelten.Sergei Tchoban – Zeichner und Sammler, 2010, no.44; Moscow, The Pushkin State Museum of Fine Arts, The Golden Age of Architectural Graphic Art: Drawings by European Masters of the 18th – 19th Centuries from the Sergei Tchoban Collection, 2010, no.8.

Categories: Paintings, Drawings & Prints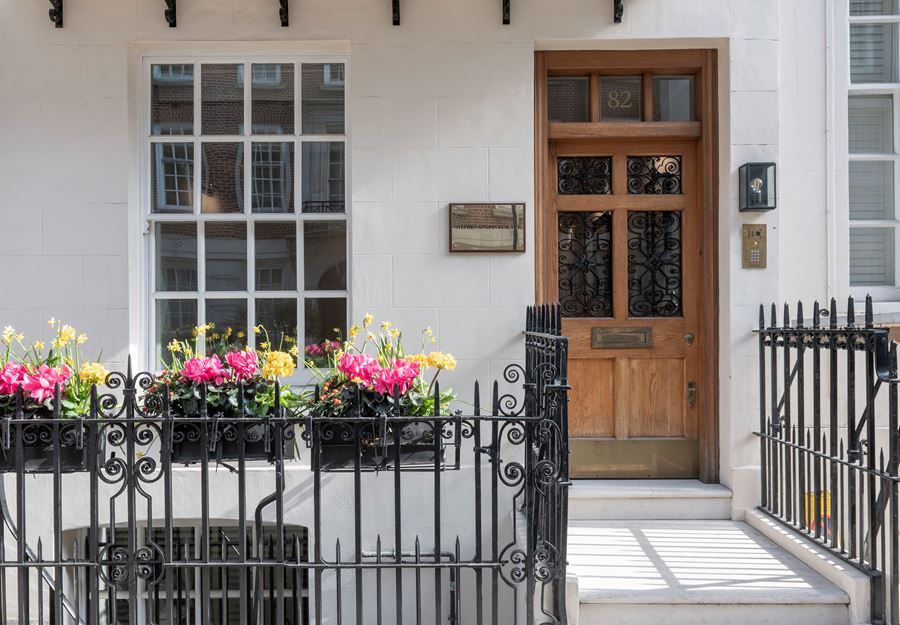 Discover the gallery
Stephen Ongpin Fine Art
Old Master, 19th Century and Modern Drawings, Watercolours and Oil Sketches
More Works From This Gallery