Description & Technical information
This painting was often belatedly dated. It depicts Marthe Denis, soon
after the birth of their daughter Bernardette (April 7th 1899). In their
appartment of the Villa Montrouge, 3, rue de Fourqueux in
Saint-Germain-en-Laye, the spouses' bedroom was painted by Maurice
Denis, in the same manner as the one he executed for the Galerie L'art
Nouveau of Bing. The decor for the bedroom belongs now to the Musée
Maurice Denis.

Marthe is visited by Jeanne Mithouard, the wife of the
writer and politician Adrien Mithouard, accompanied by their young son
Jacques. Denis executed the same year the portrait of the Mithouard
family.
Monogrammed lower right: MD
This work is recorded under the n°899.0047 in the Catalogue Raisonné de l'oeuvre de Maurice Denis. Attestation dated September 24th 2018.

Date: 1899
Period: 20th century
Origin: France
Medium: Oil on canvas
Dimensions: 46 x 55 cm (18¹/₈ x 21⁵/₈ inches)
Provenance: Estate of the artist.
Madeleine Denis Follain, Paris (the daughter of the artist acquired by descent in 1943).
Antoine Poncet (his nephew, by descent).
Galerie Bérès, Paris, 1992.

Literature: Musée Toulouse-Lautrec, Albi, Maurice Denis : Peintures, Aquarelles,
Dessins, Lithographies, exhibition catalogue, 1963, listed under the
n°89.
Galleria del Levante, Milan/Rome, Maurice Denis, exhibition catalogue, 1965, illustrated under the n°4.
Museum
Städtische Kunstsammlungen Bonn, Arndt-Haus, Maurice Denis : Gemälde,
Aquarelle, Zeichnungen, exhibition catalogue, 1967, illustrated under
the n°21.
Orangerie des Tuileries, Paris, Maurice Denis, exhibition catalogue, 1970, illustrated under the n°189.
Musée
National d'Art Occidental, Tokyo ; Musée National d'Art Moderne de
Kyoto, Maurice Denis, exhibition catalogue, 1981, illustrated under the
n°65.
Galerie Hugette Bérès, Paris, Maurice Denis, 1870-1943, exhibition catalogue, 1992, illustrated under the n°63.

Exhibitions: Maurice Denis, Paris, Musée des Arts Décoratifs, 1924.
Maurice Denis, Paris, Wildenstein, 1963.
Maurice Denis, Paris, Galerie des Beaux-Arts, 1963, n°98.
Maurice
Denis : Peintures, Aquarelles, Dessins, Lithographies, Albi, Musée
Toulouse-Lautrec, June 28th - September 29th 1963, n°89.
Maurice Denis, Milan/Rome, Galleria del Levante, 1965, n°4.
Maurice
Denis : Gemälde, Aquarelle, Zeichnungen, Museum Städtische
Kunstsammlungen Bonn, Arndt-Haus, July 25th - August 27th 1967, n°21.
Maurice Denis, Münster, 1967, n°22.
Maurice Denis, Paris, Orangerie des Tuileries, June 3rd - August 31th 1970, n°189.
Maurice Denis, Brême Kunsthalle, October 17th - December 5th 1971, n°90.
Maurice Denis, Zurich Kunsthaus, January 29th - March 12th 1972, n°90.
Maurice Denis, Copenhague Statens Museum for Kunst, April 8th - May 7th 1972, n°90.
Maurice
Denis, Tokyo, Musée National d'Art Occidental, September 1st - October
18th 1981 ; Kyoto, Musée National d'Art Moderne de Kyoto, October 30th -
December 13th 1981, n°65.
Maurice Denis, 1870-1943, Paris, Galerie Hugette Bérès, 1992, n°63.
Bonnard, les Nabis et l'enfance, Musée Bonnard, Le Cannet, June 27th - November 1st 2020 (loan request).
Maurice
Denis, Musée cantonal des Beaux-Arts, Lausanne, in collaboration with
the Musée d'Orsay, February - May 2021 (loan request).


Categories: Paintings, Drawings & Prints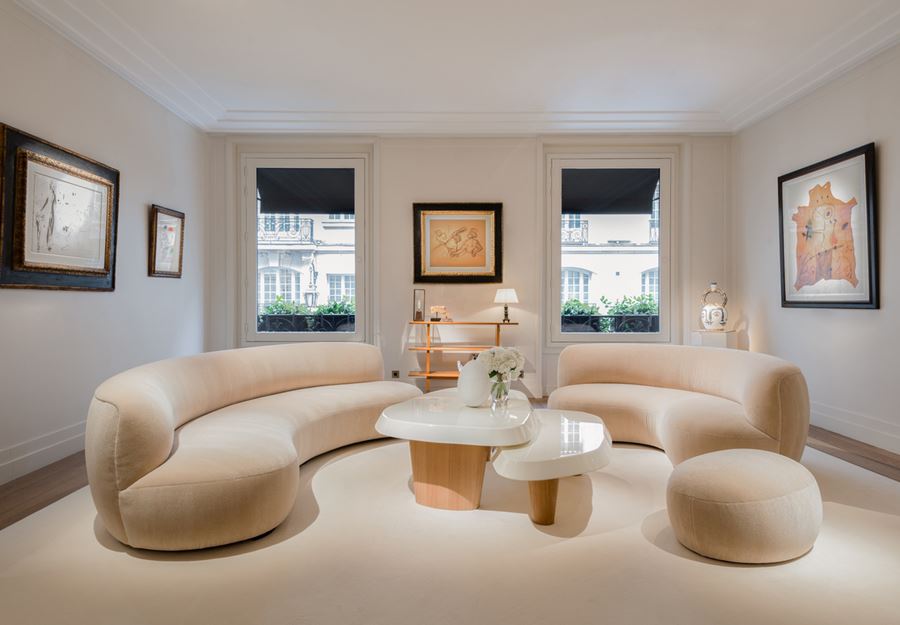 Discover the gallery
Helene Bailly Gallery
Impressionist, Modern and Contemporary art
More Works From This Gallery