Description & Technical information
The fish modelled in the round, details of scales, fins, eyes, nose and mouth incised. A tang for attachment below the belly.

The Bolti fish, or tilapia nilotica, was an important food source for the Egyptians and cosmetic vessels and lamps in the form of this freshwater fish can be found from many different periods. This statuette, however, was intended as a votive and would probably have been mounted on a bronze base possibly in the form of a sarcophagus.

Condition: Extreme tips of tail and dorsal fin broken.


Period: Antiquity
Origin: Egypt
Medium: Bronze
Dimensions: 9.3 cm (3⁵/₈ inches)
Provenance: The Kevorkian Foundation, USA prior to 1970; Collection of Molly and Leon Lyon, USA acquired 1970s and thence by descent
Literature: A similar example from Berlin is illustrated in G. Roeder, 'Mitteilungen aus der Ägyptischen Sammlung. Band VI. Ägyptische Bronzefiguren' (Berlin, 1956), pl.58, no. 8306. A mounted pair showing possible base type is reproduced in plate 61. Another very similar example is included in Hermann Schloegl, 'Geschenk des Nils, Ägyptische Kunstwerk aus Schweizer Besitz', Basel, 1978, no. 335 and lso Sue D'Auria, Peter Lacovara and Catherine Roehrig, 'Mummies & Magic - The Funerary Arts of Ancient Egypt', Boston, 1988, no.208.
Categories: Classical & Egyptian antiquities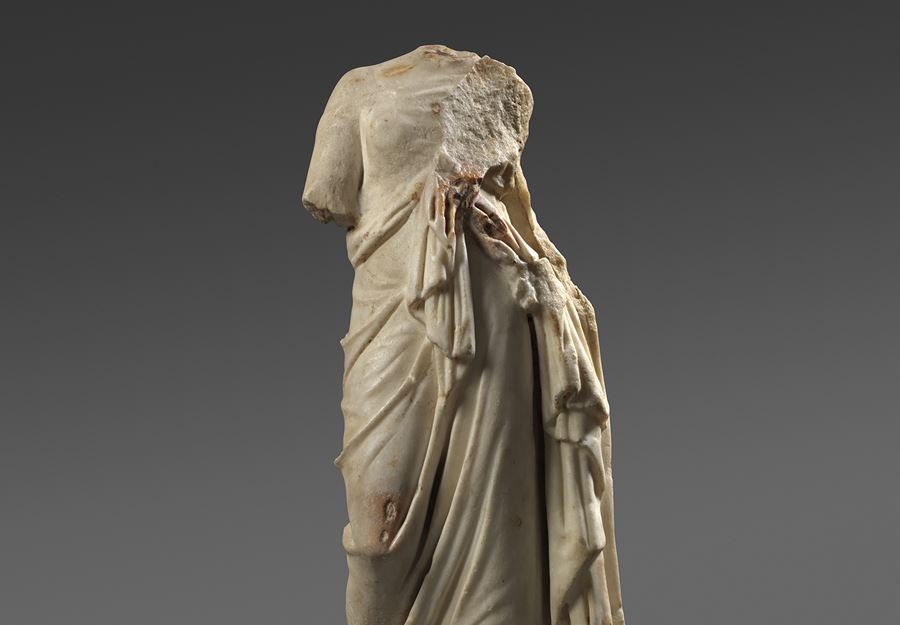 Discover the gallery
Rupert Wace Ancient Art Ltd
Ancient Art from the Classical World, Egypt, the Near East and the Early Cultures of Northern Europe
More Works From This Gallery