Description & Technical information
"When he came back in Paris, Marquet wanted to reunite with his beloved Seine and started to wander through its meanders, seeking a proper place to stay. He went further than Conflans, Poissy or Triel and discovered in Méricourt, near Rolleboise, only at a few kilometers from Normandy (and Giverny), a little house with a garden of common
hollyhocks. It was maybe Maximilien Luce, who owned a house in Rolleboise, that advised Marquet on the venue, but Marcelle talks about a "random walk". The place gave Marquet the opportunity to wander along the meander, a floodgate made the location only more charming, and
Marquet, a er consulting with Marcelle, decided to rent it. The old lady who was then its owner, surprised him by asking if he was the painter Marquet. She was originally from Le Havre, she used to own one of his works, and she showed them a watercolour by Friesz, rescued from her
former collection. Both flattered and pleased by this coincidence, Marquet signed a rental agreement for two years."
François Blondel, "Albert Marquet, ses voyages, sa vie, son oeuvre", VisiMuz Editions, 2018, p. 35.
Date: 1937
Period: 20th century
Origin: France
Medium: Oil on canvas laid on panel
Signature: Signed lower right : marquet

Dimensions: 41 x 33 cm (16¹/₈ x 13 inches)
Provenance: In the artist's studio at the time of his death, June 14, 1947.
Mme Albert Marquet, by descent.
Private collection, USA, acquired from the above via L.B., 1957.
Mr. and Mrs. Marcel Franco, New York and Mexico City.
Private collection, Connecticut, USA, by descent, as of 2001.
Private collection, San Diego, California, USA.

Literature:
Albert Marquet: A Loan Exhibition For the Benefit of The Hospitality Committee of the United Nations, Exhibition Catalogue, Wildenstein, New York, 1971, illustrated under the n°73 (under the title Fenêtre à Méricourt).
This work will be included in the forthcoming Marquet
Digital Catalogue Raisonné being prepared by the Wildenstein Plattner Institute, Inc.
Notification of inclusion dated July 12th 2018.
Exhibitions:
Albert Marquet, 1875-1947, San Francisco Museum of Art, May 27 - August 23, 1958, n°55 (under the titled Window at Mericourt).
Albert Marquet: A Loan Exhibition For the Benefit of The Hospitality Committee of the United Nations, October 28 - December 4, 1971.
Categories:
Paintings, Drawings & Prints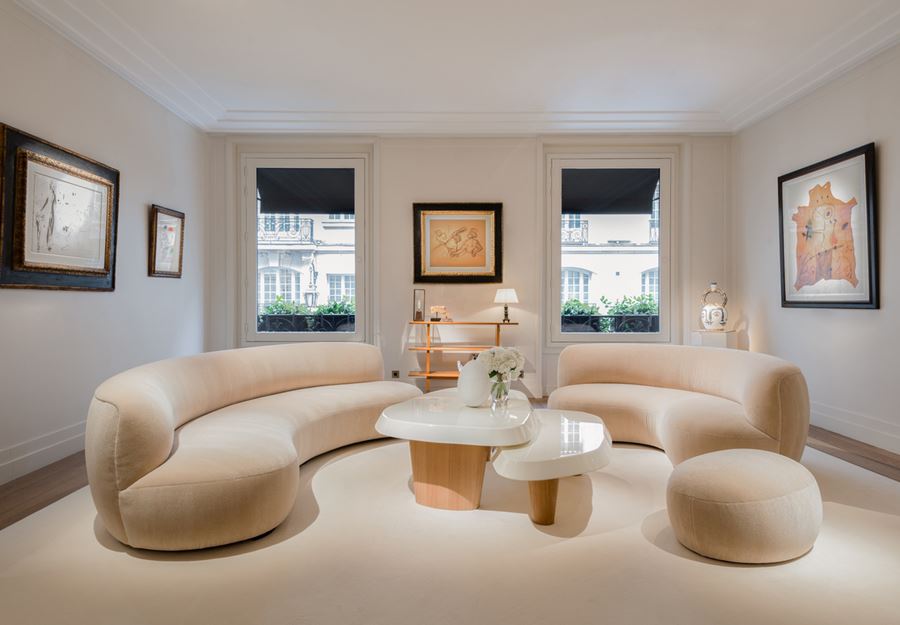 Discover the gallery
Helene Bailly Gallery
Impressionist, Modern and Contemporary art
More Works From This Gallery