Description & Technical information
"Masson's drawing is no less personal than his use of colour, no less revelating of the personal depths. It is even such an immediate emanation of his self that it is shortened into a kind of frantic graffiti, a seething swarm of signs, a graphics style independent of colors layers and the general design of the composition. But within the main line of the drawing they have their own whims, often disconcerting
us, interfering with each other. Gertrude Stein spoke of Masson's "wandering line". Sometimes this line appears mediumistic. At other times, within the outline of a figure, also quite fluid and ready to open, the line accumulates, curved or angular and broken, forming peculiar throbbing wrinkles. We must never forget that we are in universe where nothing stops, nothing is fixed, everything moves,
everything seeks metamorphosis. But aren't we saying in a different way what we already said above about Masson's imaginative operations ? The subtle, quivering transition from shape to meaning, its transformation to spirit, its spiritualization, isn't it the most wonderful movement,
the ultimate movement, the most accurate to be called metamorphosis ?
A princely art, a magical art of metamorphosis, a true ars magna, André Masson's art only could have climbed to such lofty regions because it was formed in the deepest layers of matter and blood. This is what allows him to angrily denounce the satanic malice of men satisfied to
leave it like that, immobilizing themselves, stagnating at this level, imprisoning the spirit's movement and its essential need for transmutation, imagination and creation, in a brutal crime."

Jean Cassou, André Masson Exhibition Catalogue at the Musée National d'Art Moderne, 1965.
This work is registered under the n°CAM 568 in the archives of the Comité André Masson.

Date: 1972
Period: 20th century
Origin: France
Medium: Pastel on paper mounted on canvas
Signature: Signed lower right : André Masson

Dimensions: 73 x 93 cm (28³/₄ x 36⁵/₈ inches)
Provenance: Louise Leiris, Paris, n°015213, n°58158.
Former Solange de Turenne Collection, Paris.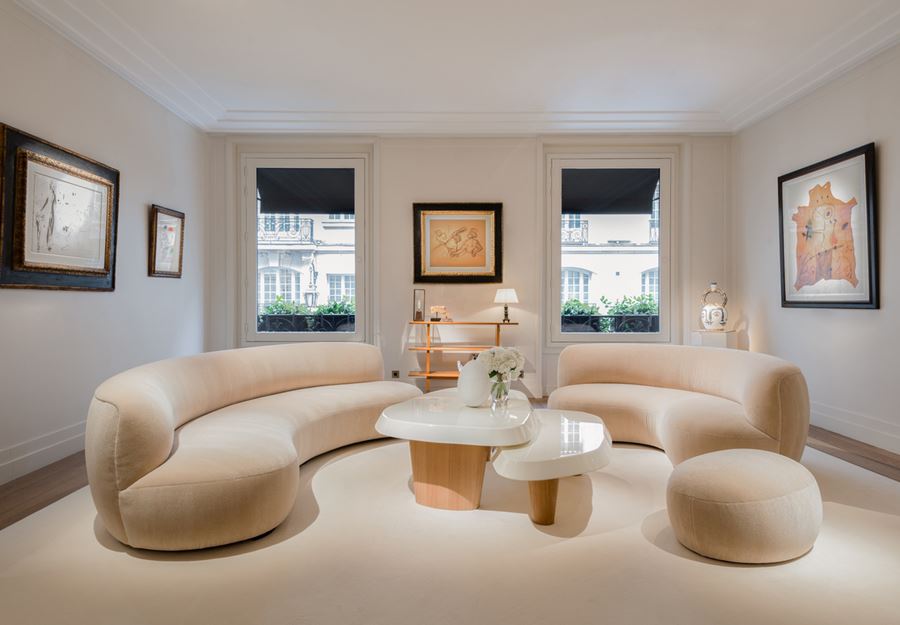 Discover the gallery
Helene Bailly Gallery
Impressionist, Modern and Contemporary art
More Works From This Gallery