Description & Technical information
The elliptical basket is constructed of coiled palm fibres woven together with a decorative striped pattern, and contains three desiccated dom palm fruits.

Baskets filled with the preserved fruit of the dom palm have been recovered from a number of different sites in Egypt, including eight discovered in the tomb of Tutankhamun.

The Egyptians often used the fruit to spice their cakes, giving them a gingerbread flavour.



Period: Antiquity
Origin: Egypt
Medium: Woven basket
Dimensions: 29.2 x 17.5 cm (11¹/₂ x 6⁷/₈ inches)
Provenance: Gatineau collection, France, acquired prior 1903; with Charles Ede, London, 2004; with Rupert Wace Ancient Art, London, 2008; Property of a Private Foundation
Literature: Another basket of fruits found in a tomb-chapel in the Theban Necropolis commemorating Nebamun (c. 1350 BC), a middle-ranking official scribe and grain counter is now in the collection of the British Museum (acc. no. EA5395). See also S. Schoske, B. Kreissl, R. Germer, 'Anch, Blumen für das Leben: Pflanzen im alten Ägypten', Munich, 1992, p. 235, no. 167. On the use of dom-palm fruit in pharaonic Egypt, see M. A. Murray, 'Fruits, Vegetables, Pulses and Condiments' in P. T. Nicholson and I. Shaw, 'Ancient Egyptian Materials and Technology', Cambridge, 2000, pp. 620-621.
Categories: Classical & Egyptian antiquities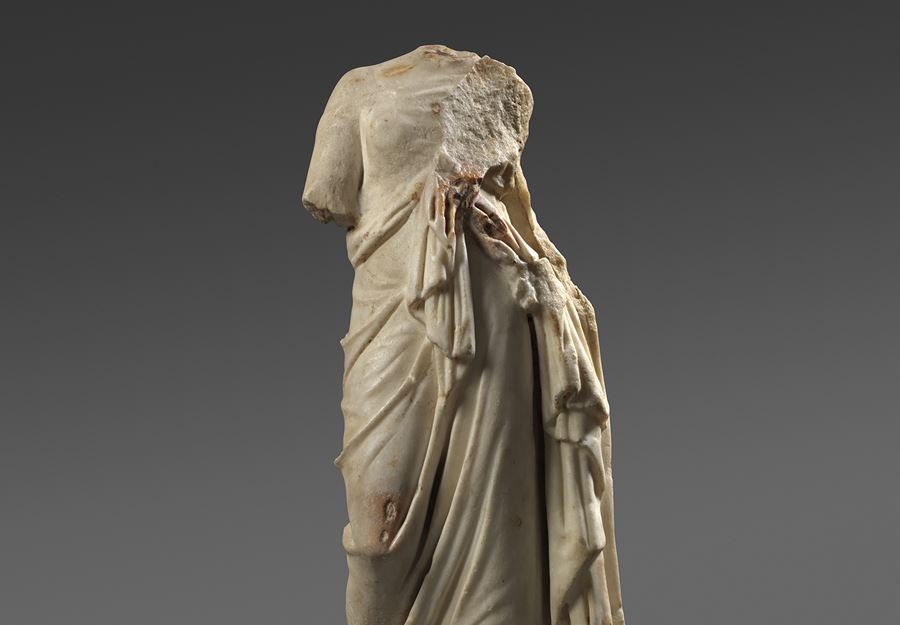 Discover the gallery
Rupert Wace Ancient Art Ltd
Ancient Art from the Classical World, Egypt, the Near East and the Early Cultures of Northern Europe
More Works From This Gallery