Description & Technical information
At the end of the first decade of the 20th century, Picasso starts to experiment the new formal research he developed in his paintings on tri-dimensional objects. This is the beginning of his Cubist experience.
Our bronze sculpture, dated 1908, is one of the firsts to be executed following this new interest in geometrical forms. During this period, Picasso particularly insists on the intense contrast between voids and reliefs in the material, abandoning any kind of smooth shaped transitions in his works.
Still, even with those angular shapes, Picasso manages to create delicateness and sensitivity exuding from his
work. Also, the generous breasts of the woman portrayed here and the slight torsion of her bust bring a subtle but undeniable sensuality to the sculpture.
Pablo Picasso's talent is firmly established. He
is the most renowned artist of the 20th century. Like his paintings and his drawings, his sculptural work overcomes the classical categories and breaks with the cultural conventions of his time to considerably
influence his century.

Date: 1908
Period: 20th century
Origin: France
Medium: Bronze proof with brown patina. Cast dated 1960
Signature: Signed with monogram and numbered: P. 4/9. Stamped on the base : C. Valsuani / Cire perdue.

Dimensions:
11 cm (4³/₈ inches)
Literature:
Picasso: Sculpture, Ceramics, Graphic Work, Exhibition Catalogue, Tate
Gallery, London, Arts Council, 1967, illustrated under the n°11, p.29.
The Sculpture of Picasso, Roland Penrose, Museum of Modern Art, New York, 1967, illustrated p.57.
Les Sculptures de Picasso, Werner Spies, Clairefontaine Editions, Lausanne, 1971, illustrated under the n°23, p.44.
Musée
Picasso : Catalogue des collections, Peintures, Papier collés,
Tableaux-reliefs, Sculptures, Céramiques, Réunion des musées nationaux
Editions, Paris, 1985, illustrated under the n°284, p.154.
Picasso
Sculpteur : Catalogue Raisonné des sculptures, Werner Spies, Centre
Pompidou Editions, Paris, 2000, illustrated under the n°23, p.347.
Categories:
Sculpture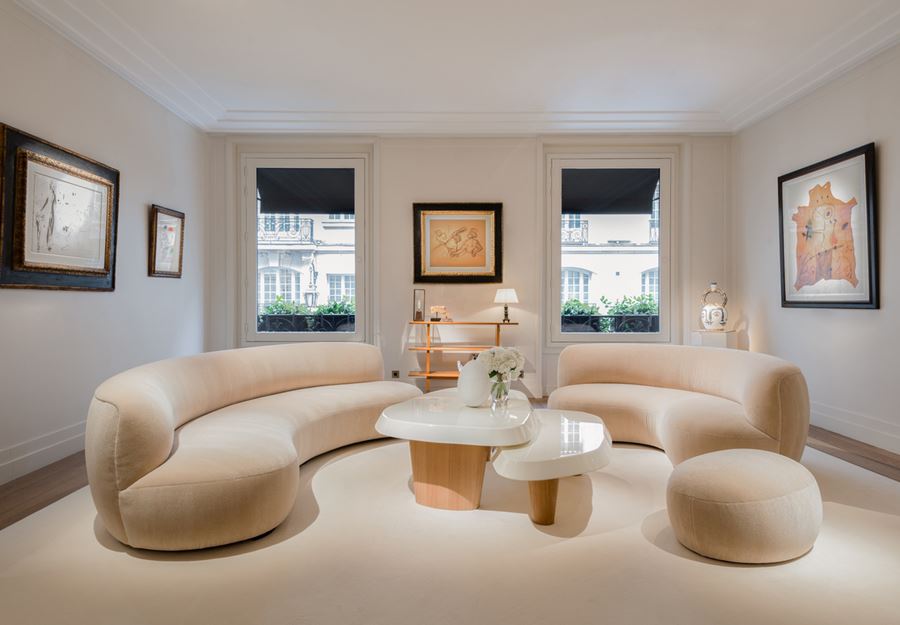 Discover the gallery
Helene Bailly Gallery
Impressionist, Modern and Contemporary art
More Works From This Gallery