Description & Technical information
In the summer of 1885, Seurat interrupted his work on "La Grande Jatte", 1884-85 (Art Institute of Chicago) and left for Grandcamp. In this small fishing port on the coast of Normandy, the artist painted a dozen works, including the present oil, "Le mouillage à Grandcamp". The coastal landscapes, more specifically those of Normandy and the shores of the English Channel, were in favour with the greatest landscape artists, from Corot to Monet and Boudin. Although some of these painters focused on depicting turbulent seascapes, Seurat was fond of calm
waters, with their luminous clarity and harmonious tones.
"Le mouillage à Grandcamp" appears to be a sketch for Seurat's pointillist masterpiece produced during the summer 1885 in Grandcamp, "Soir à Grandcamp" (New York, MoMA). By comparing the two works, Seurat's unique
contribution of divisionism to French avant-garde painting, inspired by Michel-Eugène Chevreul's scientific theory on complementary colors, becomes particularly clear. "Le mouillage à Grandcamp" illustrates Seurat's experimental stage depicting the sea with a mosaic of loose
blue-green and orange touches, the land and sky defined by variations of light pinks contrasting with blues, and the bushes made up of dark green/blue opposing a deep orange pigment. "Soir à Grandcamp" incarnates
the result from these experiments and their application to Seurat's ground-breaking, intricate pointillist technique, to create the scintillating effect of the scene's twilight.
This period of utterly free and modern creativity in Grandcamp would mark a turning point in Seurat's work, since, once back in Paris, enriched by the lessons he learned in Normandy, the artist would resume work on one of his greatest pointillist masterpieces, "La Grande Jatte".
Date: Circa 1885
Period: 19th century
Origin: Suisse
Medium: Oil on panel
Dimensions: 15.8 x 25 cm (6¹/₄ x 9⁷/₈ inches)
Provenance: Artist's studio.
Emile Seurat, Paris.
Félix Fénéon, Paris.
Alfred Vallotton, Paris.
Léon Marseille, Paris.
Georges Lévy, Paris.
Private collection, New York.
Sale, Parke-Bernet, February 6th 1947, n°63.
Antoine Salomon, Paris.
Huguette Bérès, Paris, 1960.
Private collection.

Literature: Gustave Coquiot, Seurat, Paris, 1924, mentioned p.119.
Henri Dorra et John Rewald, Seurat : L'Oeuvre peint, biographie et catalogue critique, Paris, 1959, illustrated under the n°142, p.169.
César Mange de Hauke, Seurat et son oeuvre, Tome I, Paris, 1961, illustrated under n°146, p.99.
Fiorella Minervino, Tout l'oeuvre peint de Seurat, Paris, 1973, illustrated under n°146, p.102.

Exhibitions: Georges Seurat, Oeuvres peintes et dessinées, Paris, La Revue blanche,
19 March - 5 April 1900, exhibition catalogue, listed under the n°18 (titled : Rade de Grand-Camp).
XXIe Salon des Artistes Indépendants,Grandes Serres de la Ville de Paris, March-April 1905, exhibition
catalogue, listed under n°15, p.14.
Rétrospective Georges Seurat, Paris, Galerie Bernheim-Jeune, December 1908-January 1909, n°52.
Georges Seurat, Paris, Galerie Bernheim-Jeune, 15-31 January 1920, exhibition catalogue, listed under n°17.
Seurat, Paris, Galerie Paul Rosenberg, 3-29 February 1936, exhibition catalogue, listed under n°43 (titled : La plage de Grandcamp).
Seurat, Paris, Galerie Nationales du Grand Palais, 9 April - 12 August 1991, exhibition catalogue, illustrated under n°158, p.277.

Categories: Paintings, Drawings & Prints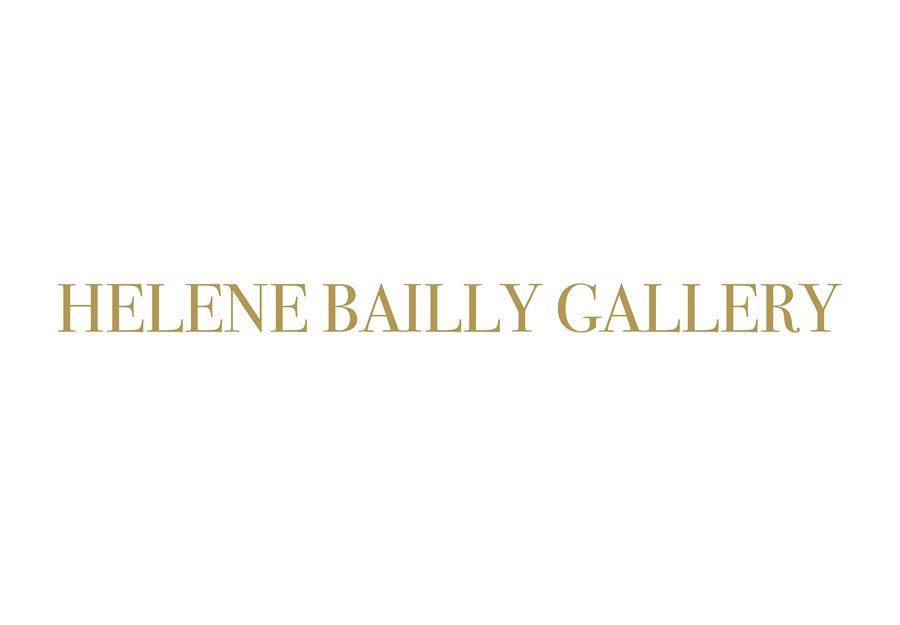 Discover the gallery
Helene Bailly Gallery
Impressionist, Modern and Contemporary art
More Works From This Gallery