Description & Technical information
Frame size
26¼ x 42 in – 66.7 x 106.7 cm

Inscribed on artists label on reverse:
"Oh George look Father Christmas isn't really Father Christmas but Mr Thornley". How sad we felt when we saw him standing at the schoolroom door shouting at the top of his voice, "Fetch my cane, Willie Murgatroyd and get off the table Sam Wilkins". It was a dreadful school party. Two of the teachers were ill, so Aunt Frances asked Mother to help and bring us along (also Gyp and Barney), but we couldn't stop Willie Murgatroyd and Sam Wilkins from fighting and Annie urging them on. One little girl came to Mother and said "Please Miss, our Billy's wet his pants and I feel sick". "Frances", called Mother, "what do we do with her" she may be beginning with something… and that was Christmas 1906".

Date: 1969
Period: 20th century
Medium: Oil on board
Signature: Signed with a fly insignia, lower right; also signed, inscribed and dated 1969 on a label attached to the reverse .


Dimensions: 50.8 x 91.4 cm (20 x 36 inches)
Provenance: Mercury Gallery, London, April 1970;
Private collection, USA;
MacConnal-Mason Gallery, London, 2012;
Private collection, UK
Literature: Helen Bradley, And Miss Carter Wore Pink, Jonathan Cape Ltd., London, 1971, p.30, illustrated in colour
Categories: Paintings, Drawings & Prints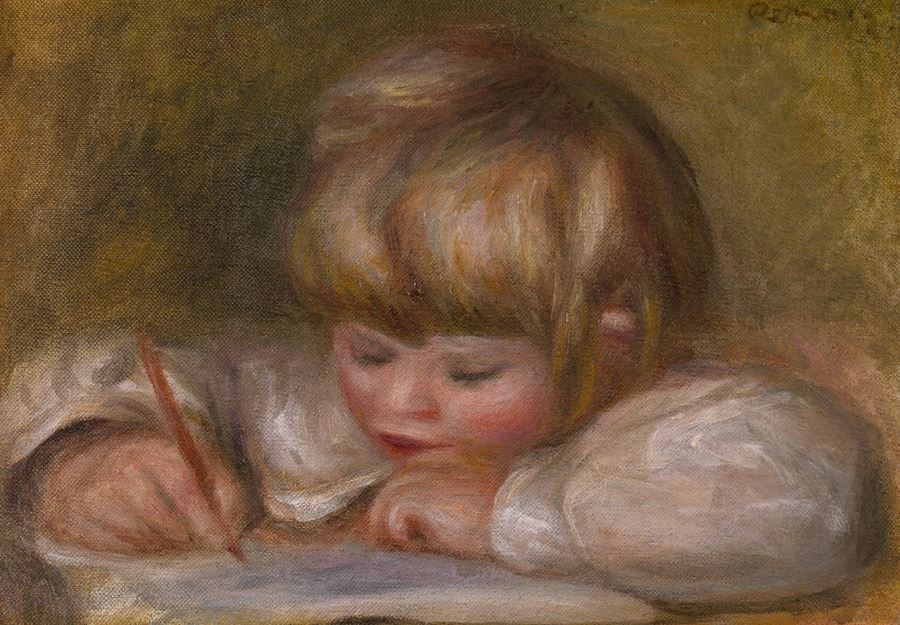 Discover the gallery
MacConnal-Mason Gallery
English and European 19th and 20th Century Paintings of the Dutch Romantic, Modern British, Impressionist, Post-Impressionist, Sporting, Marine and Victorian Sc...
More Works From This Gallery