Description & Technical information
A collection of 19 pieces of early Eskimo ethnographic items collected in Alaska by Leo Hansen during the Danish "5th Thule Expedition" led by Knud Rasmussen between 1921 and 1924. The collection includes :

A very rare pair of snow goggles carved from a sheet of baleen. They present an archeological aspect and were probably taken from one of the sites that the expedition explored.

A pair of curved, carving knives with riveted steel blades and ornamented bone handles.

A remarkable composite bow composed of bone, ivory, walrus skin and sinew.

A pressure-flaking tool with ivory handle which was used to make flint blades.

Two wood handled skin scrapers with their original flaked stone blades.

Two bone knives with their original slate blades.

An ulu with an iron blade and an ivory handle.

A cylindrical, bone, double ended comb.

A woven baleen basket with ivory centerpieces.

A group of 6 archaic ivory labrets.

An archaic archer's wrist protection with engraved décor.

The dates are variable and range from the late Punuk period up to the late Thule culture spanning approximately 1000 years. All of these objects are used and of normal functional size.

Provenance: Field collected by Leo Hansen the expedition photographer of the "5th Thule Expedition" in 1924. Ex Coll. : Leo Hansen (1888–1962). His son by descent. Ex coll. : David Utzon-Frank, Copenhagen.

Leo Hansen joined the 5th Thule Expedition as filmmaker/photographer at Kent Peninsula where he was waiting for their arrival in November 1923. Rasmussen had requested a filmmaker from Denmark in a letter sent from Repulse Bay in January 1923. Hansen travelled across the Atlantic by ship landing in New York and then crossed Canada to Vancouver where he sailed on the Hudson Bay Company ship Lady Kindersley to Tree River, the Hudson Bay Company post; he finally arrived at the Kent Peninsula post on a small schooner in September. The Expedition lost no time putting Hansen to work documenting life in a Umingmaktormiut igloo village. He worked under extreme conditions between -40° c. and -50° c. and the camera would stop turning every 5 minutes. Hansen froze his fingers when he touched the metal camera. Hansen accompanied Rasmussen, Arnarulunguaq and Qavigarssuaq for the rest of the journey to Alaska. In Point Barrow, Alaska he had the opportunity of filming the whaler's festival.

Categories: Tribal Art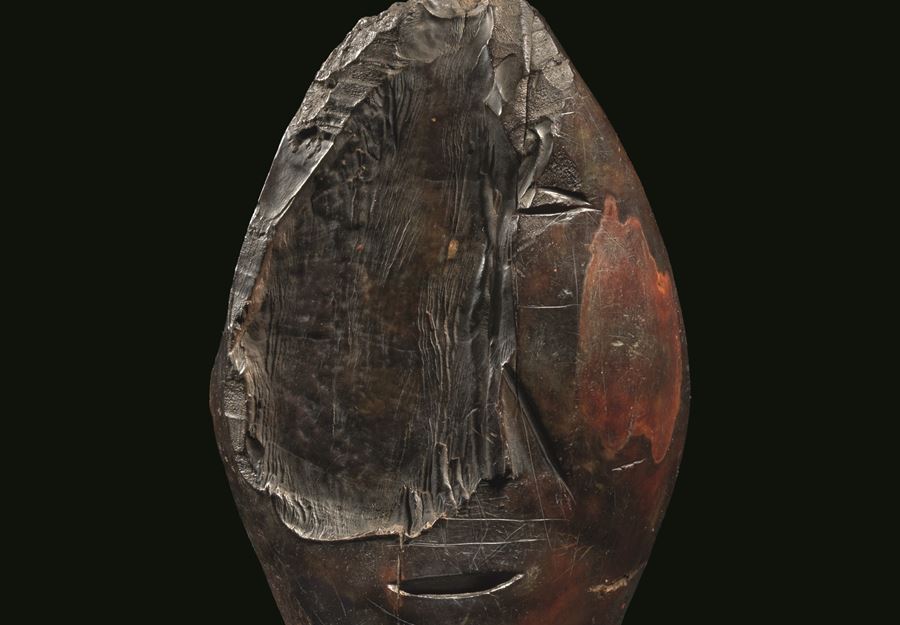 Discover the gallery
Galerie Meyer-Oceanic Art
Tribal Art dealer specializing in early Oceanic Art since 1980 and archaic Eskimo Art since 2010
More Works From This Gallery