Description & Technical information
Rare monoxyl dance staff consisting of a cylindrical shaft with a thick handle and a large flat, sharp and slightly curved blade projecting laterally from the handle. At the junction of the blade and the handle is carved a series of superimposed and polychrome chevrons. The blade appears to have undergone some bleaching, possibly due to the application of lime during ceremonial use.
Wood and white, blue and red pigments with a patina of age and usage.

Period: 19th century.
Origin: Maringou region, near Kanala (Canala), Central New Caledonia.
Medium: Wood and white, blue and red pigments
Dimensions: 54.5 x 27 x 3.8 cm (21¹/₂ x 10⁵/₈ x 1¹/₂ inches)
Provenance: Provenance Michel de Saint-Germain, Isle sur la Sorgue.
Literature: These light wood staffs were carried by women during mourning ceremonies. We can compare this kind of dance staff with the Houaïlou type star-shaped dance club (see the example of the Hooper collection) exhibited during the "kwé kai" dance performed by women of the maternal clan during the ceremony. of mourning to exalt their late nephew. During this dance the men of the paternal clan of the deceased allowed themselves to be stripped of their ornaments by the dancers of the uterine clan. Two of the three examples in the Basel museum collected by Fritz Sarassin in 1911/12 still have the shafts wrapped in ferns and fabric. See also an example in the Museum of Toulouse acquired from Théophile Sàves in 1884 and the one in the Museum of New Caledonia.

It is important to note that missionary Philippe Rey-Lescure brought back and donated an identical object to the Musée de l'Homme, which he identified as a combat weapon called "banu". See 71.1932.55.72 Musée du Quai Branly - Jacques Chirac, Paris: http://www.quaibranly.fr/fr/explorer-les-collections/base/Work/action/show/notice/9156-massue/page/66/
Categories: Tribal Art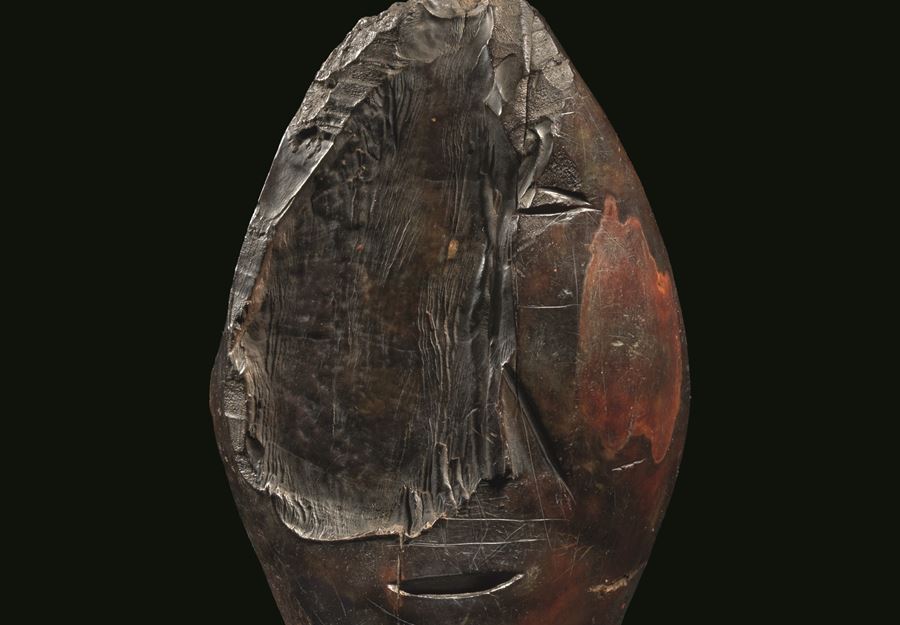 Discover the gallery
Galerie Meyer-Oceanic Art
Tribal Art dealer specializing in early Oceanic Art since 1980 and archaic Eskimo Art since 2010
More Works From This Gallery