Description & Technical information
Note: The commode retains all the original ornate brass handles and escutcheons to the drawers. The ornate brass lifting handles to the sides are of later date and have been reinstated.
William Gomm (1698-1780) is one of the lesser-known cabinet-makers of 18th century London. He started business at Peterborough Court in Smithfield, London, in 1725 and quickly expanded; by 1736 he had moved to Newcastle House in Clerkenwell, London, formerly the residence of the Dukes of Newcastle.
It was during this time that a young Abraham Roentgen, a young German cabinet-maker who travelled to Paris and Rotterdam to perfect his craft, worked alongside William Gomm to gain experience in high quality English cabinet-making. Roentgen later supplied furniture to the aristocracy of Europe and Russia, and is today considered to be the finest German cabinet-maker of the 18th century.
Gomm's eldest son Richard started to become involved in the business in 1756, and he also subscribed to Chippendale's Director.
Despite the apparent high status of the Gomm workshop within the cabinet-making profession, relatively little is known about its output.
A sketchbook with the title 'Sundry Drawings of Cabinet Wares & c', dated 1761 is probably the work of William Gomm's grandson, also William.
This sketchbook, now in the collection of the Winterthur Museum, Switzerland, provides the vital link in the form of a drawing of a commode chest that is clearly related to our outstanding commode.
William Gomm's extensive commission for the 5th Lord Leigh of Stoneleigh Park, Warwickshire, forms another link. Between 1763 and 1764 Gomm supplied furniture to the value of £819 9s. He made no fewer than five commode chests for the house, costing between 12 and 15 guinneas each. At least three of these can be identified, all bearing strong similarities to our commode.
Other known similar examples include a commode with four long drawers from Moccas Court, Herefordshire; another, with three short drawers above three long drawers, from the Frederick Howard Reed Collection; and a third, with twelve drawers, which was sold by Hotspur in 1964.

Date: 1765
Period: George III, 18th century
Origin: English
Medium: Mahogany
Dimensions: 90 x 136.5 x 70.5 cm (35³/₈ x 53³/₄ x 27³/₄ inches)
Literature: R. W. Symonds, 'The fine points of mahogany commodes', International Studio, March 1931, pp. 21-3.
R. W. Symonds, 'The varying design and quality of mahogany commodes', Antique Collector, June 1952, pp. 128-33, figs. 9 & 10.
Connoisseur, December 1953, p. xlvii; advertisement with Phillips of Hitchin.
Connoisseur, June 1964, p. xv; advertisement with Hotspur Ltd., London, England.
Categories: Furniture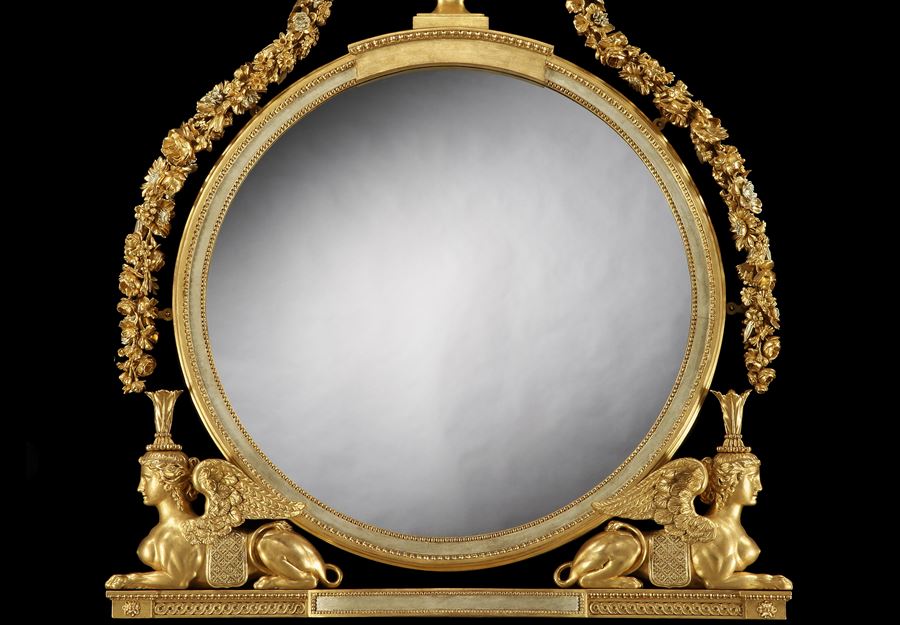 Discover the gallery
Ronald Phillips Ltd
18th Century and Early 19th Century English Furniture, Objets d'Art, Glass, Clocks and Barometers
More Works From This Gallery