Description & Technical information
This very unusual huqqa, or hookah (waterpipe) base is made of high-grade silver and has a striking diamond cut design on the body which rests on a plain foot. Below the plain polished silver neck of the huqqa, there is a repeat petal motif. On top of the tapering base, there is a holder for the tobacco and a tube with a mouthpiece, with polished silver lower segments and diamond cut design on the upper parts. The base holds the water and the tobacco is smoked through the tube. The high quality of this huqqa suggests a skilled silversmith. The huqqa were popular in India and became a status symbol amongst the aristocracy. A rosewater sprinkler dated to the late 19th centre and made in Lucknow, India, has similar intricate diamond pattern (see bibliography, plate 82). It is possible that this huqqa was also made in Lucknow, a city well known for its highly skilled craftsmen.


Period: 19th century
Origin: Lucknow, India
Medium: silver
Literature: Bibliography
Dehejia, Vidya. Delight in Design. Indian Silver for the Raj, Mapin Publishing Pvt.Ltd. India, 2008.

Categories: Oriental and Asian Art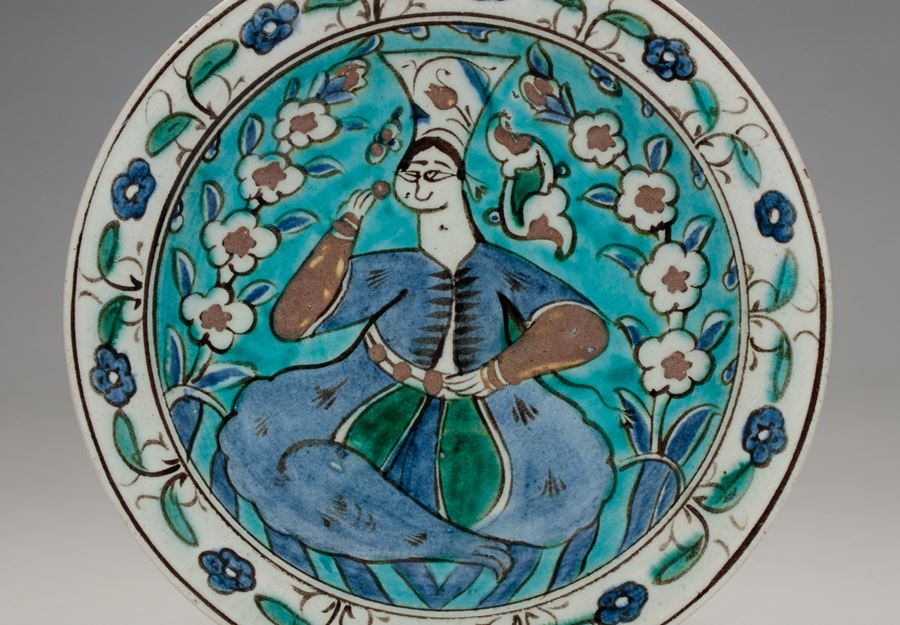 Discover the gallery
Amir Mohtashemi Ltd.
Indian,Islamic and Cross-Cultural Works of Art
More Works From This Gallery