Description & Technical information
Claude Émile Schuffenecker was an important French Post-Impressionist artist, collector and art teacher. He is known today for his eclectic painting style that was influenced by the pointillists, the Symbolists, the Post-Impressionists and the Impressionists.
Here Schuffenecker is using bright colours and fluid
brushstrokes for a saturated, rather post-impressionist composition. His striking palette of oranges, yellows, and minty greens underpinned by pink create a lucid and sharp aesthetic. Schuffenecker typically used vibrant colours throughout his career, particularly favouring blues and greens. This painting boasts his ability to create perspective, as the undulating hills roll away into the distance. In fact, in what was likely a Van Gogh-inspired
technique, the entire piece seems to wriggle and writhe with movement and life.
Date: 1890
Period: 19th century
Origin: France
Medium: Oil on canvas
Signature:
Signed 'E Schuffenecker' (lower left)
Dimensions:
82.04 x 102.11 cm (32¹/₄ x 40¹/₄ inches)
Provenance:
Lillian Heidenberg Gallery, New York.
Anonymous sale Christie's New York, 7 May 2008
Private collection
Literature:
L'Oeil, magazine international d'art, 483, November-December 1996. J.-E.
Grossvogel, "Les Désarrois du peintre Claude-Emile Schuffenecker," Journal des arts, no. 41, 4 July 1997.
J.-E. Grossvogel, "The Van Gogh Fakes: new revelations," The Art Newspaper, September 1997, p. 4.
J.-E. Grossvogel, Claude-Emile Schuffenecker, Catalogue raisonné, San
Francisco, 2000, vol. I, p. 200, no. 538 (illustrated; illustrated in color, p. xxx).
Exhibitions:
Musée de Pont-Aven and Saint-Germaine-en-Laye, Musée Maurice Denis, Claude-Emile Schuffenecker. 1851-1934, June 1996-January 1997, p. 51, no. 25 (illustrated).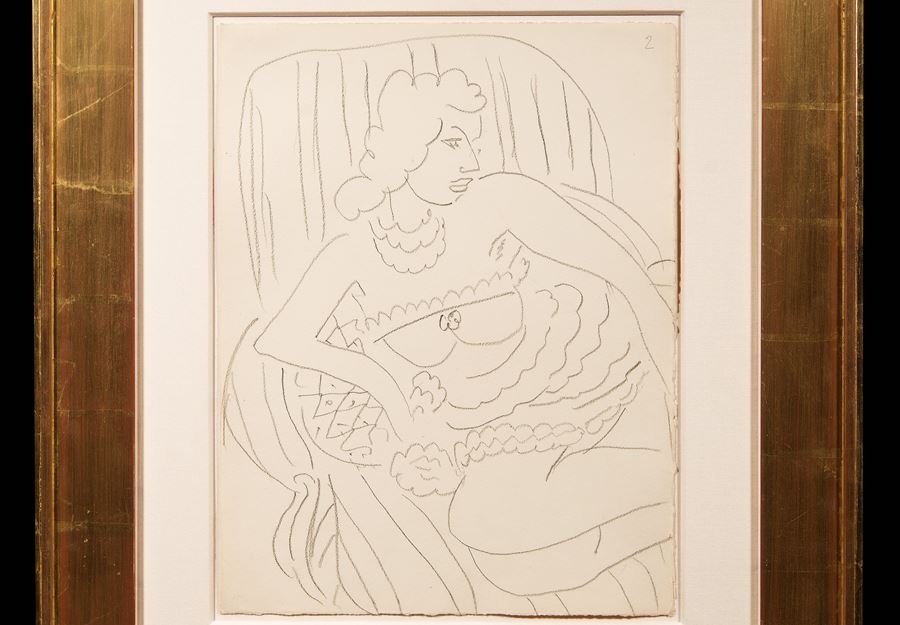 Discover the gallery
Trinity House Paintings
Impressionist and Modern Paintings and Sculptures
More Works From This Gallery