Description & Technical information
The attribution of this fine drawing to Agostino Carracci was first suggested by David Lachenmann in 1991. Stylistic comparisons may be made with some of Agostino's studies of the early and mid-1590's, such as a drawing for the figure of Christ in the Szépmüvészeti Múzeum in Budapest, in which the treatment of hands is very similar. Lachenmann has further noted that the treatment of the head in the present sheet, while reminiscent of such Venetian draughtsman as Paolo Veronese, is comparable to that in a drawing by Agostino Carracci of Pluto in the Royal Library at Windsor Castle. Also somewhat similar in stylistic terms is Agostino's drawing of Cupid Overpowering Pan in the J. Paul Getty Museum in Los Angeles, which is a study for a Bolognese fresco of 1591.

The handling of chalk and the use of blue paper in these drawings may reflect Agostino's exposure to the Venetian tradition of draughtsmanship, the result of a number of visits made to Venice in the 1580's. As Nicholas Turner has noted, 'The technique of black and white chalks on a slightly greenish, light blue-gray paper, a favorite of Agostino's for many years, reveals the impact on him of the drawings in the same medium, on similarly coloured paper, by the great Venetian, Paolo Veronese. When Agostino first visited Venice in 1582, he was impressed by contemporary Venetian painting, especially the work of Veronese. On his return to Bologna, a strong "Venetianism" remained evident in his work, especially his drawings.' Although the present sheet has, in fact, long been regarded as the work of Paolo Veronese, an attribution to Agostino Carracci seems, on balance, to be more convincing.

Medium: Black chalk, heightened with white, in an inscribed circle on blue paper
Signature: Made up at the upper left corner.
Inscribed Cavaliero Lanfranchi and Cavaglier Lanfranchi on the verso.

Dimensions: 318 x 275 cm (125¹/₄ x 108¹/₄ inches)
Provenance: 'Collection R.' (according to the 1929 de Vries catalogue)
R. W. P. de Vries, Amsterdam, in 1929
William H. Schab Gallery, New York, in 1970
Ian Woodner, New York, by 1971
His posthumous sale, London, Christie's, 2 July 1991, lot 96 (as attributed to Agostino Carracci).

Literature: Amsterdam, R. W. P. de Vries, Dessins de Maîtres Anciens et Modernes, No.2, 1929, no.118 (as Paolo Veronese), priced at 750 florins; New York, William H. Schab Gallery, Woodner Collection I: A selection of Old Master Drawings before 1700, exhibition catalogue, 1971-1972, unpaginated, no.33 (as Veronese); Stephen W. Clayton and Edward F. Weeks, Veronese & His Studio in North American Collections, exhibition catalogue, Birmingham and Montgomery, Alabama, 1972, illustrated p.47 (as Veronese); 'Art Across the U.S.A.: Outstanding Exhibitions', Apollo, April 1973, p.433, fig.5 (as Veronese); Richard Cocke, Veronese's Drawings, with a Catalogue Raisonné, Ithaca, 1984, p.363, no.198 (under rejected drawings).
Exhibitions: New York, William H. Schab Gallery, Master Drawings & Prints 1500-1960, April 1970, no.157 (as Paolo Veronese); New York, William H. Schab Gallery, Los Angeles, Los Angeles County Museum and Indianapolis, Indianapolis Museum of Art, Woodner Collection I: A Selection of Old Master Drawings before 1700, 1971-1972, no.33 (as Veronese); Birmingham (AL), Birmingham Museum of Art and Montgomery (AL), Montgomery Museum of Fine Arts, Veronese & His Studio in North American Collections, 1972 (as Veronese).


Categories: Paintings, Drawings & Prints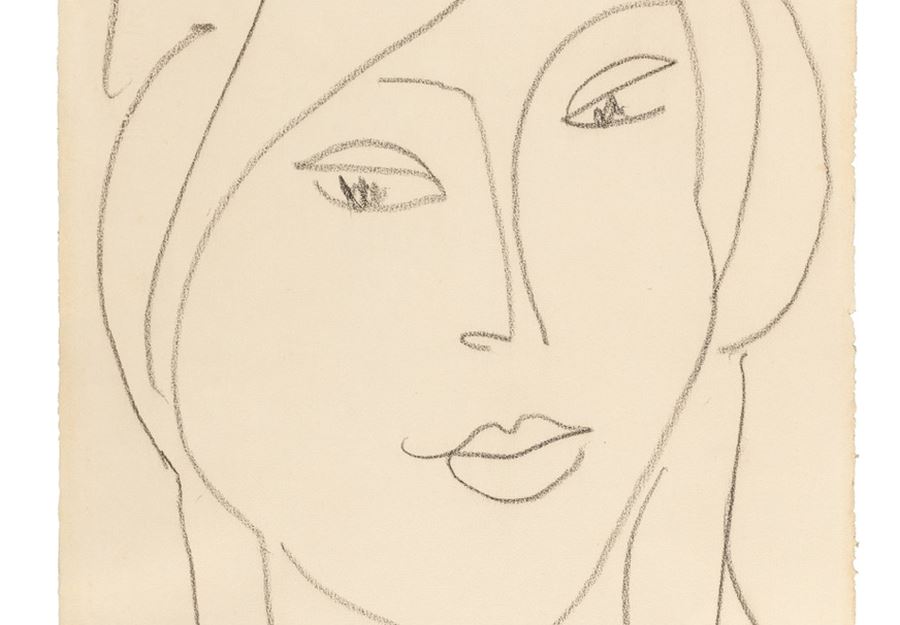 Discover the gallery
Stephen Ongpin Fine Art
Old Master, 19th Century and Modern Drawings, Watercolours and Oil Sketches
More Works From This Gallery