Description & Technical information
Signed and dated 1768, this large sheet is among the earliest known landscape drawings by Jean-Baptiste Huet, and may be added to a small group of pastoral subjects drawn by the artist between 1767 and 1771. Among a handful of comparable drawings of the same size, technique, and early date is a Landscape with a Shepherd by a Lake of 1767 in the Musée des Beaux-Arts in Valenciennes and a Winter Landscape with Two Children, also signed and dated 1767, in a private American collection. Several years after he made this drawing, Huet reused much of the composition for a slightly larger drawing of a Landscape with a Shepherdess, signed and dated 1786.

Jean-Léon Decloux (1840-1929) was a well-known collector of mainly 18th century French furniture, drawings, engravings, porcelain and objets d'art. Much of his important collection of ornamental prints and drawings was sold by him to the Misses Eleanor and Sarah Hewitt and is today in the Cooper-Hewitt, National Design Museum in New York.

Period: Laid down on a 19th century mount.
Medium: Charcoal and black chalk, extensively heightened with white chalk, with framing lines in brown ink, on buff paper.
Signature: Signed and dated j. huet. 1768. at the lower left.

Dimensions: 31.7 x 46 cm (12¹/₂ x 18¹/₈ inches)
Provenance: Léon Decloux, Sèvres
His sale, Paris, Hôtel Drouot [Chevallier], 14-15 February 1898, lot 83, sold (or bought back by the owner?) for 200 francs
Decloux sale, Paris, Hôtel Drouot [Baudoin], 29-30 November 1920, lot 68 (Paysage rustique. Deux enfants sont couchés sur des bottes de paille; au second plan, des perches réunies par des cordes. Dessin au crayon noir et rehauts de blanc, sur paper gris. Signé et daté: 1768. Haut., 35 cent.; larg., 47 cent. Cadré ancien en bois sculpté doré.).

Categories: Paintings, Drawings & Prints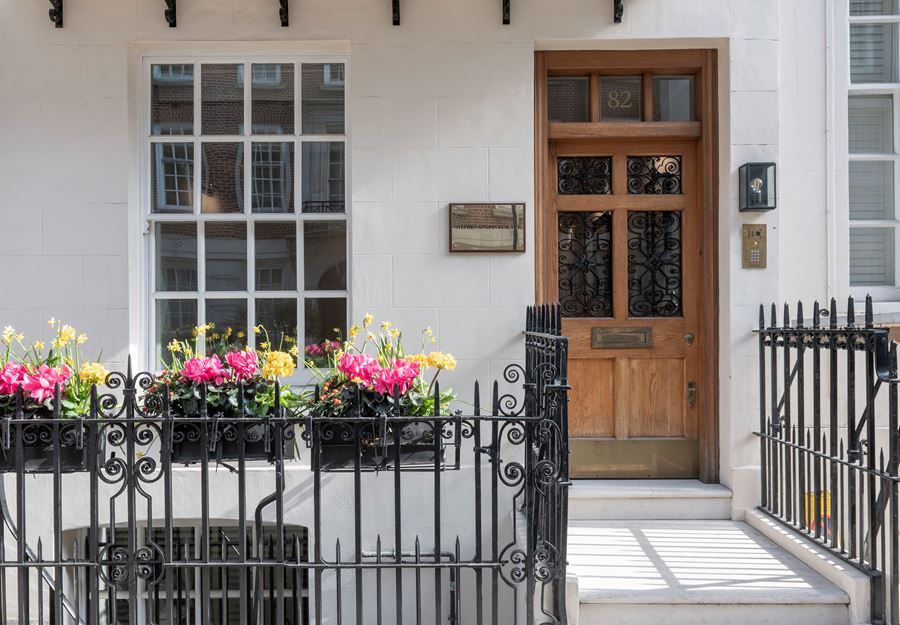 Discover the gallery
Stephen Ongpin Fine Art
Old Master, 19th Century and Modern Drawings, Watercolours and Oil Sketches
More Works From This Gallery