Description & Technical information
Auguste Herbin (1882-1960) was a French Cubist and later abstract painter, celebrated as a pioneer of non-figurative, 'radical geometric' abstraction in France while also associated with movements including Orphism, Purism and New Objectivity.

This piece is from Herbin's series which he developed in the 1940s. The compositional system called "alphabet plastique" was based on the structure of letters. This geometric vocabulary of coloured shapes partly derived from Goethe's 𝘍𝘢𝘳𝘣𝘦𝘯𝘭𝘦𝘩𝘳𝘦 or 𝘛𝘩𝘦𝘰𝘳𝘺 𝘰𝘧 𝘊𝘰𝘭𝘰𝘳𝘴 as well as Rudolf Steiner's anthroposophical writings. It was based on Herbin's conviction that synaesthetic parallels exist between letters, musical sounds, colours and forms, such that words and tones can be expressed in painting. Herbin interpreted terms and expressions loaded with meaning. In 1949, he published his system of "alphabet plastique" as well as colour theories in 𝘓'𝘢𝘳𝘵 𝘯𝘰𝘯-𝘧𝘪𝘨𝘶𝘳𝘢𝘵𝘪𝘧 𝘯𝘰𝘯-𝘰𝘣𝘫𝘦𝘤𝘵𝘪𝘧 (𝘛𝘩𝘦 𝘯𝘰𝘯-𝘧𝘪𝘨𝘶𝘳𝘢𝘵𝘪𝘷𝘦 𝘢𝘯𝘥 𝘯𝘰𝘯-𝘰𝘣𝘫𝘦𝘤𝘵𝘪𝘷𝘦 𝘢𝘳𝘵), which took on great significance for a younger generation of artists.

This original artwork by Auguste Herbin is available for immediate purchase.
Date: Executed in 1943
Period: 20th century
Origin: SPG
Medium: Ink and gouache on paper
Signature: Signed and dated lower right, Herbin 1943 and titled lower left, "nuit, voile no 4"

Dimensions: 26 x 35 cm (10¹/₄ x 13³/₄ inches)
Provenance: Private collection, France
Private collection, Germany
Categories: Paintings, Drawings & Prints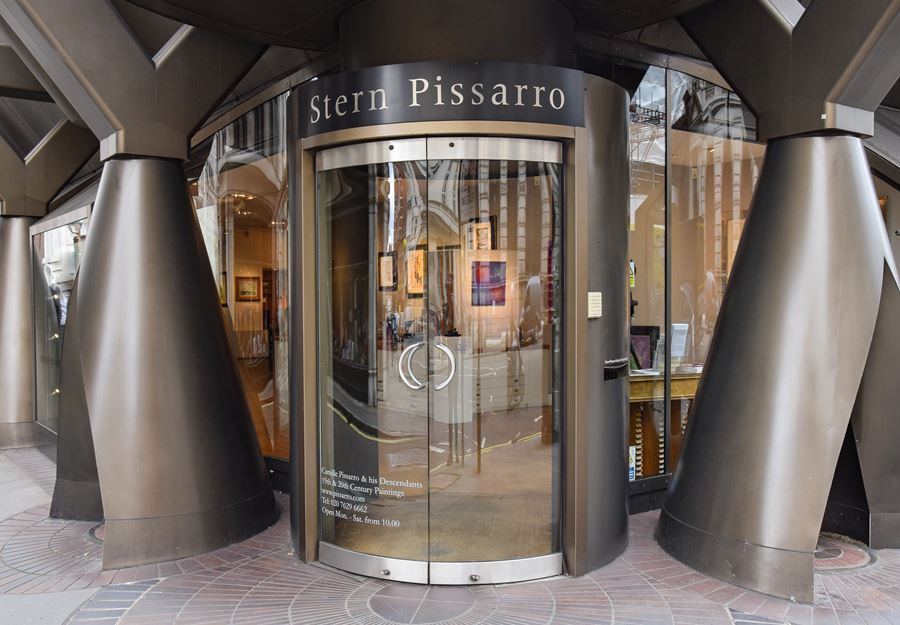 Discover the gallery
Stern Pissarro Gallery
Impressionist - Modern - Contemporary
More Works From This Gallery