Description & Technical information
A pair of George II red japanned side chairs by Giles Grendey.
The chairs formed part of a large suite of English japanned furniture supplied by Giles Grendey. The suite is of historical importance in highlighting the extensive furniture export trade from England to Europe in the second quarter of the 18th century. Furniture from the Grendey workshop can be found in Norway, Spain, France and Italy and was probably exported as far as Dresden to meet the high demand for japanned furniture during the reign of George II. A late 19th century photograph records the suite in situ at Lazcano Palace in Spain prior to its dispersal in the 1930s.
The Venice art dealer Adolph Loewi purchased just over seventy items from the red japanned suite. Many of the pieces within the suite bear the trade label of Giles Grendey and are for that reason firmly attributable to the London cabinet-maker. Today pieces from the suite can be found in museums worldwide, including the Victoria and Albert Museum, London, England, the Metropolitan Museum, New York, USA, the Chicago Art Institute, USA, and Temple Newsam near Leeds, England, to name only a few.
Date: 1730
Period: George II
Origin: English
Medium: Lacquer
Dimensions: 100.5 x 54.5 x 58.5 cm (39⁵/₈ x 21¹/₂ x 23 inches)
Provenance: Supplied by Giles Grendey to the Duke of Infantado for the palace of Lazcano, northern Spain.
By descent until 1930.
Adolph Loewi, Venice, Italy.
Walter and Lucie Rosen, New York, USA, until the 1950s.
Literature: R. W. Symonds, 'Giles Grendey and the export trade of English furniture to Spain', Apollo, 1935, pp. 337-42.
R. W. Symonds, Masterpieces of English Furniture and Clocks, 1940, pp. 87-8, figs. 56-7.
Ralph Edwards and Margaret Jourdain, 'Georgian cabinet-makers VIII - Giles Grendey & William Hallett', Country Life, 1942, pp. 176-7.
R. W. Symonds, 'In search of Giles Grendey', Country Life, 1951, pp. 1792-4.
Ralph Edwards and Margaret Jourdain, Georgian Cabinet Makers, 3rd edn., 1955, p. 145.
Christopher Gilbert, 'Furniture by Giles Grendey for the Spanish trade', Antiques, April 1971, pp. 544-50.
'English japanned furniture', Connoisseur, June 1964, p. 120.
Hans Huth, Lacquer of the West, 1971, pls. 65-6.
Geoffrey Wills, English Furniture 1550-1760, 1971, p. 130.
Simon Jervis, 'A great dealer in the cabinet way', Country Life, 1974, pp. 1418-19.
Christopher Gilbert, Furniture at Temple Newsam and Lotherton Hall, 1978, vol.1, pp. 79-81.
Geoffrey Beard and Christopher Gilbert, The Dictionary of English Furniture Makers 1660-1840, 1986, pp. 371-2.
Geoffrey Beard and Judith Goodison, English Furniture 1500-1840, 1987, pp. 34 & 86.
Christopher Gilbert, A Pictorial Dictionary of Marked London Furniture 1700-1840, 1996, pp. 31-2, figs. 442-51.
Categories: Furniture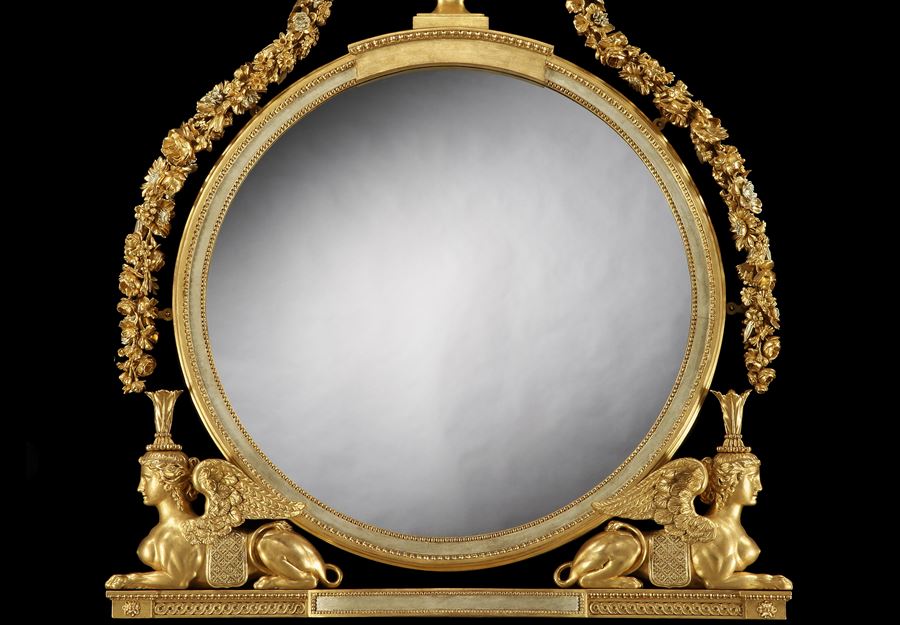 Discover the gallery
Ronald Phillips Ltd
18th Century and Early 19th Century English Furniture, Objets d'Art, Glass, Clocks and Barometers
More Works From This Gallery