Description & Technical information
An interesting aspect of Bartolomeo Passarotti's drawn oeuvre are his boldly drawn nude and anatomical studies, in which the influence of the pen drawings of the Florentine sculptors Michelangelo and Baccio Bandinelli, with their strong crosshatching to denote musculature, is evident. The present sheet is a particularly fine and fresh example of the artist's drawings of this type. As Paul Joannides has pointed out, 'Whereas Passarotti seems not to have been intimate with Michelangelo or with those who possessed his drawings, he probably had direct access to drawings by Bandinelli: the two artist's pen drawings have often been confused. Passarotti became a virtuoso in pen, a skill further developed by his work as an engraver, but there is often a stiffness and excessive systemization in his handling…Passarotti seems never to have been interested in the textures of the body, although he produced a number of anatomical drawings. There are very few surviving studies in chalk, a medium invariably employed by artists who wished to capture the movement of light on skin and of muscles below it.'

The 16th century Florentine playwright, poet and art critic Raffaello Borghini noted that Passarotti compiled a now-lost album of his anatomical drawings, which were intended both as exercises and as studies for paintings. As Borghini wrote, 'He has made a book of anatomies, of bones and flesh, in which he wants to show how one must learn the art of drawing in order to master it, and we can be sure that it will be a beautiful thing; because he draws very well.' Passarotti's abiding interest in anatomy is also seen in a fascinating self-portrait drawing now in the University Library in Warsaw, datable to the 1580s, which depicts the artist in the act of lecturing on anatomy, with three studies of skeletal, ecorché and posed studies of the male nude arrayed behind him.

Stylistically comparable drawings by Passarotti, with vigorous strokes of pen and ink hatching used to delineate the muscles of the body, include a drawing of a male torso in the Galleria dell' Accademia in Venice, a study of two standing putti and another of Two Studies of Male Nudes, both in the Museum Kunstpalast in Düsseldorf, and a drawing of a male torso that appeared at auction in 1978. Similar nudes are also found in a drawing of Studies for The Adoration of the Magiat Christ Church in Oxford, which contains preparatory studies for a altarpiece of The Adoration of the Magi painted in the 1560s for the church of San Pietro and now in the Palazzo Arcivescovile in Bologna. An analogous treatment of nude musculature is likewise found in a pen and ink drawing of a naked soldier seen from behind, in a private collection in Rome, and a drawing of several male nudes in the Royal Collection at Windsor Castle, as well as a double-sided sheet of studies formerly in the Baer collection and now in the National Gallery of Art in Washington, D.C.

Like many of Passarotti's drawings, this powerful study of male nudes was once thought to be by Michelangelo. As Joannides has noted, 'In the eighteenth century, before large numbers of genuine Michelangelo drawings came onto the market, sheets by Passarotti were routinely given to Michelangelo, and protoromantic Michelangelism was based less on the master's own work than on that of relatively distant followers like Passarotti.'

This drawing bears the mark of the 19th century French collector Louis de Gassi, about whom almost nothing is known. De Gassi's small but choice collection of 127 Italian, French and Nothern drawings was sold at auction in Paris in 1858, and a number of drawings bearing his recently identified collector's mark are today in the Louvre and the British Museum.

The present sheet later belonged to the French poet Joë Bousquet (1897-1950). In 1918, during the First World War, the young Bousquet was wounded in battle and thereafter paralyzed from the waist down. Despite being largely bedridden for the rest of his life, surrounded by a collection of books and paintings, he was highly productive as a writer and poet.

Medium: Pen and brown ink, with framing lines in brown ink
Signature: Inscribed mihelange on the verso.
Further inscribed Buonaroti (Michel Angelo) on the former mount.

Dimensions: 22 x 14.5 cm (8⁵/₈ x 5³/₄ inches)
Provenance: Louis de Gassi, Paris (Lugt 1729)
His anonymous sale, Paris, Hôtel Drouot [Delbergue-Cormont], 6 April 1858, lot 12 (as attributed to Michelangelo)
Joë Bousquet, Carcassonne
Thence by descent.

Categories: Paintings, Drawings & Prints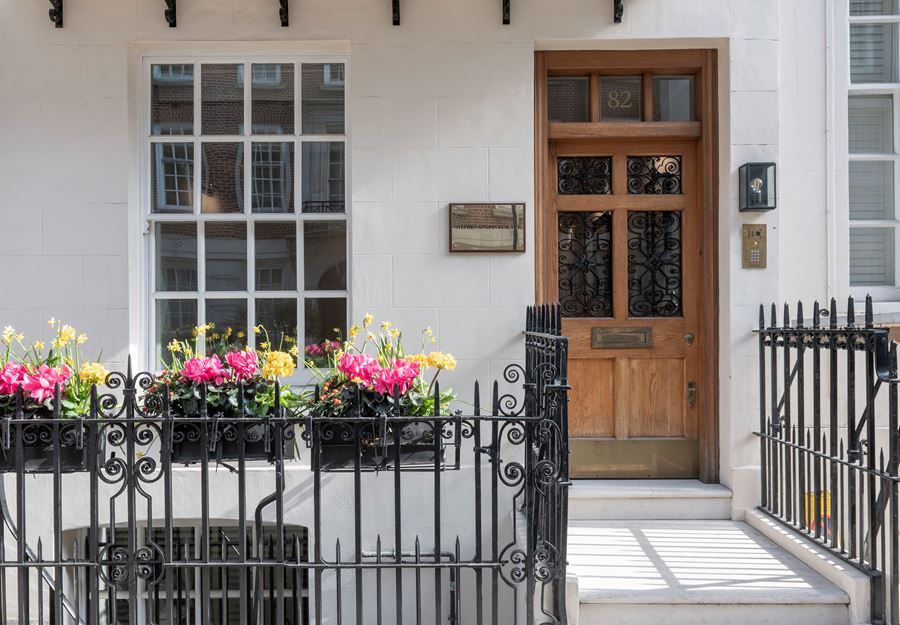 Discover the gallery
Stephen Ongpin Fine Art
Old Master, 19th Century and Modern Drawings, Watercolours and Oil Sketches
More Works From This Gallery