Description & Technical information
As the scholar Mimi Cazort has noted, 'the characteristic features of Mauro's drawings [are] an elegant refinement of line, precision of detail, and certain stylistic conceits for the rendering of hands and faces.' The present sheet may a study for a lithograph or engraving, but is equally likely to have been drawn as an independent work of art for sale to a collector. It can be related to a handful of highly-finished drawings and watercolours, usually executed on vellum, produced by Mauro Gandolfi in the first quarter of the 19th century for a sophisticated clientele. In many of these late works, the artist adopted this sort of vignette composition, with large areas of paper left untouched on all sides. A similar technique and composition may be found, for example, in a self-portrait drawing in a private collection, which was later reproduced as an engraving by the Milanese printmaker Giuseppe Beretta. Another drawing in a private collection, showing the artist holding a guitar and derived from a painted self-portrait of c.1787, is also similar in its vignette format to the present sheet, while a less finished pen and wash drawing of this vignette type, depicting the heads of a young woman and an old man, is in another private collection.

In its degree of finish, this fine drawing may also be likened to two further drawings by Mauro Gandolfi also executed on vellum; an elaborate allegorical watercolour, signed and dated 1811, in the Apolloni collection in Rome, and a brush and grey wash drawing of a couple with a child, known as The Farewell, in a private American collection.

Medium: Brush, with grey ink and grey wash, on vellum
Dimensions: 31.1 x 25.4 cm (12¹/₄ x 10 inches)
Provenance: Jean-Luc Baroni Ltd., London, in 2003.

Exhibitions: New York and London, Jean-Luc Baroni Ltd., Master Drawings, 2003, no.28.
Categories: Paintings, Drawings & Prints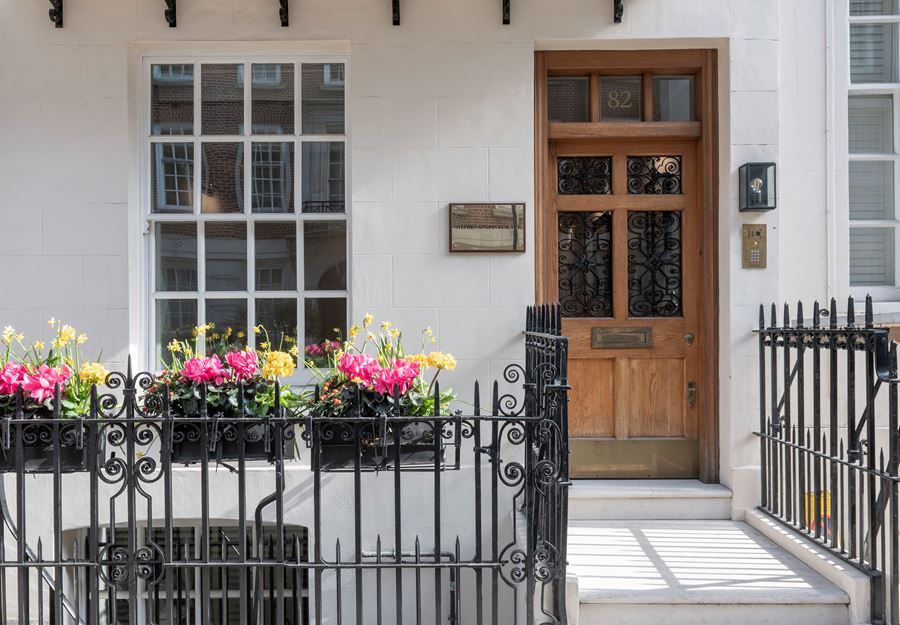 Discover the gallery
Stephen Ongpin Fine Art
Old Master, 19th Century and Modern Drawings, Watercolours and Oil Sketches
More Works From This Gallery