Description & Technical information
This work will be included in the forthcoming critical catalogue by Alexander Mittlemann.

Polish born Jean Metzinger is perhaps best known for his strong involvement in Cubism, which started from the early 1910's and continued to inform his work across his lifetime. Along with Albert Gleizes, he is credited with writing the first major treatise on Cubism in 1912, highlighting the significant role the artist played in developing the theories of the movement. Stylistically we can see this relationship in Paysage de banlieue boisée, with how the work engages with perspective to abstract the appearance of the town. This approach to landscapes presents parallels with the work of Paul Cezanne, and visually demonstrates Metzinger's contributions to Cubism.

In the work, Metzinger favours geometric and polished forms, which whilst appearing carefully refined, retain a softness and an almost dream-like quality. It is this sense of fluidity and roundness, which distinguishes Paysage de banlieue boisée from Cubism as it is commonly understood. Whilst other works by Metzinger, such as Le goûter, completed in 1911, deploy more agitated, abstract compositions, this work is purer. Visually it highlights a connection to works by the likes of Fernand Léger and Le Corbusier, and indicates a relationship to the Purist movement. Considered a later piece in his oeuvre, it was completed during a moment when Metzinger began his departure from Cubism towards realism. Thus, this explains his decision to retain a firm engagement with the ideas of perspective and cubism but to clarify them in a new way. Charting the artist's development, Paysage de banlieue boisée is an interesting and significant piece within his body of work.

As this piece captures, throughout his life, Metzinger helped to transform the landscape genre and as such, landscapes remain some of his most collectible subjects. His painting Paysage, achieved over $2 million at Christies in 2007, with other works routinely recording six figures. Like Paysage, Paysage de banlieue boisée is an eye-catching painting, with the strong use of reds and greens giving it notable wall-power.

The original Metzinger painting is available for immediate purchase.
Date: Executed circa 1924
Period: 20th century
Origin: SPG, 10B
Medium: Oil on canvas
Signature: Signed lower right, Metzinger

Dimensions: 65 x 92 cm (25⁵/₈ x 36¹/₄ inches)
Provenance: Galerie l'Effort Moderne (Léonce Rosenberg), Paris
Mrs. Roger G. Perkins, Cleveland, Ohio, acquired from the above in 1925
Private collection, USA, thence by descent
Sotheby's New York, November 2013
Waterhouse & Dodd, USA
Private collection, Austria, acquired from the above
Literature: Bulletin de l'Effort Moderne, n.8, October 1924, illustrated
Le Bulletin de la vie artistique, Chez les cubiste, 1 December 1924, p. 531
E. Tériade, Cahiers d'art, Documentaire sur la jeune peinture: III. Conséquences du Cubisme, no. 1, Cinquième année, 1930, pp. 22-27
Exhibitions: Cambridge, Harvard University, The Fogg Art Museum, 1939-40
Categories: Paintings, Drawings & Prints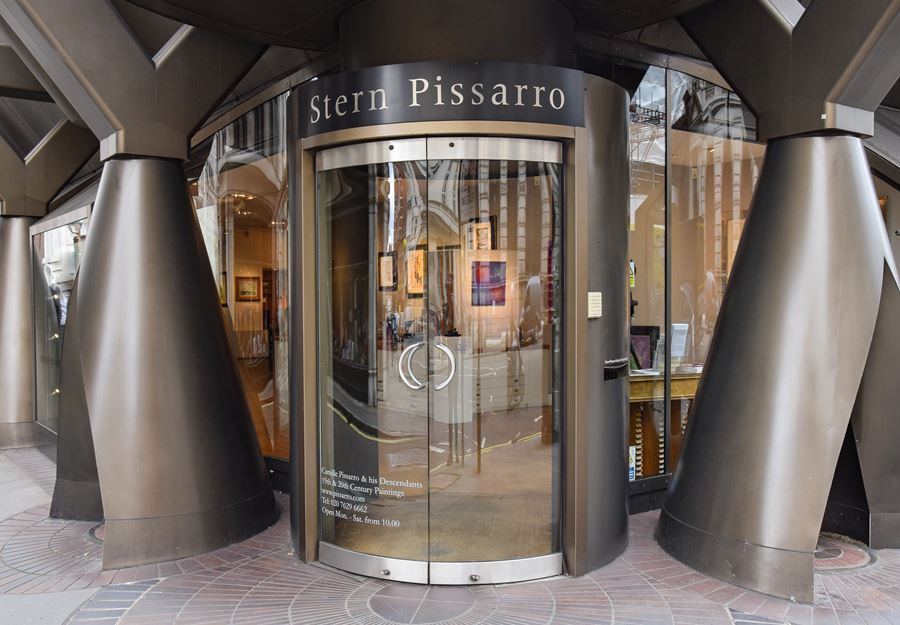 Discover the gallery
Stern Pissarro Gallery
Impressionist - Modern - Contemporary
More Works From This Gallery