Description & Technical information
This work is accompanied by a certificate of authenticity from the Comité Chagall.

Hailing from the Russian Empire, Marc Chagall (1887- 1985) is famed for his poetic adaptations of life. Chagall's success can largely be attributed to his ability to express emotion in such a way that the viewer is lured into his paintings. His love of life is so engulfing and compelling, that one cannot help but be swept away into his world. As such, his work is highly desirable, with his collector base seemingly having no geographical boundaries.

Painted in 1964, the setting of the work is Chagall's birthplace, Vitebsk. Steeped in Hassidic culture, the Russian town was fundamental in forming Chagall's practice and this piece, produced while the artist was living in Paris, illuminates the sense of nostalgia he felt towards his hometown. To Chagall, Vitebsk represented a past world, untouched by the events of history. It was also in Vitebsk where he met his wife, Bella Rosenfeld, the likely subject of this work. He paints her emerging from the periphery of the painting, offering a vivacious bouquet. The flowers are made particularly evocative by the striking medium of gouache, which provides the work with a clarity and depth of colour. It is a truly joyous piece with the accordionist flying above the rooftops, and the iconic Chagall motifs, such as the cockerel and the flowers, coming together in a celebration of love.

Love is constantly explored in the work of Chagall, and he often uses the theme of music as a way of heightening his portrayal of emotion. He conveys love as an all-encompassing experience, which has an ability to override every sense. This is demonstrated in a similar work L'hiver, which painted only two years after this gouache, also includes a floating musician towards the right-corner of the composition. Sold at auction for over $7.5 million, L'hiver illuminates how Chagall returned to these important symbols frequently throughout his work so that they formed his own visual language. It is this distinctive aesthetic vocabulary and sincere approach to capturing human relationships, which makes him one of history's most beloved figures.

This original Marc Chagall piece is available for immediate purchase.

Date: Executed in 1962
Period: 20th century
Origin: SPG, Hanging upstairs
Medium: Gouache, watercolour, pastel, brush and India ink and inkwash on paper
Signature: Signed lower right, Marc Chagall

Dimensions: 76 x 56 cm (29⁷/₈ x 22⁰/₁ inches)
Provenance: Private collection, Monte Carlo
Private collection, Switzerland, 1979
Sotheby's London, December 1999 (titled "La Femme qui Donne le Sein au Monde")
David Findlay Galleries, New York
Private collection, USA, acquired from the above in 2000
Categories: Paintings, Drawings & Prints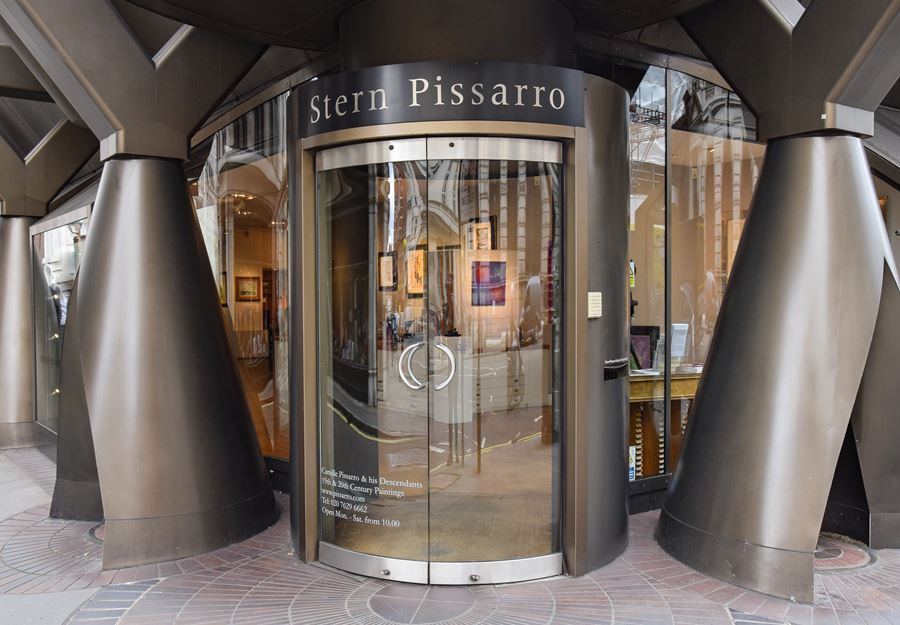 Discover the gallery
Stern Pissarro Gallery
Impressionist - Modern - Contemporary
More Works From This Gallery