Description & Technical information
This unglazed earthenware jug of cream colour body is burnished and painted in monochrome brown colour. The shape of the jug, with its thick and slightly flaring neck, bulbous body and elegantly curved handle, is very similar to those of the Iznik jugs, yet it is much smaller than a standard Iznik jug. More interestingly, on the inside of the jug at the neck, there is a delicately carved filter in the shape of a blossoming flower. The painted decoration on the body is divided into four registered, where the top two registers contain poetry verses, and the lower two registers contain flower and leaf motifs.
This type of jug is generally known as water filter jug, they are believed to have originated in the Sasanian Empire, but are widespread throughout the Middle Eastern regions, including Syria, Egypt, Mesopotamia and Iran, by the second half of the 8th century. Porous water jugs were designed to keep water cool as it evaporates. The filters, which kept out insects, were generally perforated with a variety of designs made up of ornamental, calligraphic, figurative and animal motifs.
Due to the delicate nature of the extremely thin wall of the jug, very little examples of this type of jug survived. One example of similar size at the Ashmolean Museum, Oxford (EAX.1787), has fine, carved decorations throughout the bony. There are some painted examples at the British Museum, London (1878,1230.353; 1878,1230.355; 1878,1230.356). Though filter fragments, especially from Fatimid Egypt, are not uncommon.

Period: 17th-18th Century
Origin: Ottoman Turkey
Medium: Unglazed ceramic with monochrome decoration
Dimensions: 15 x 11 cm (5⁷/₈ x 4³/₈ inches)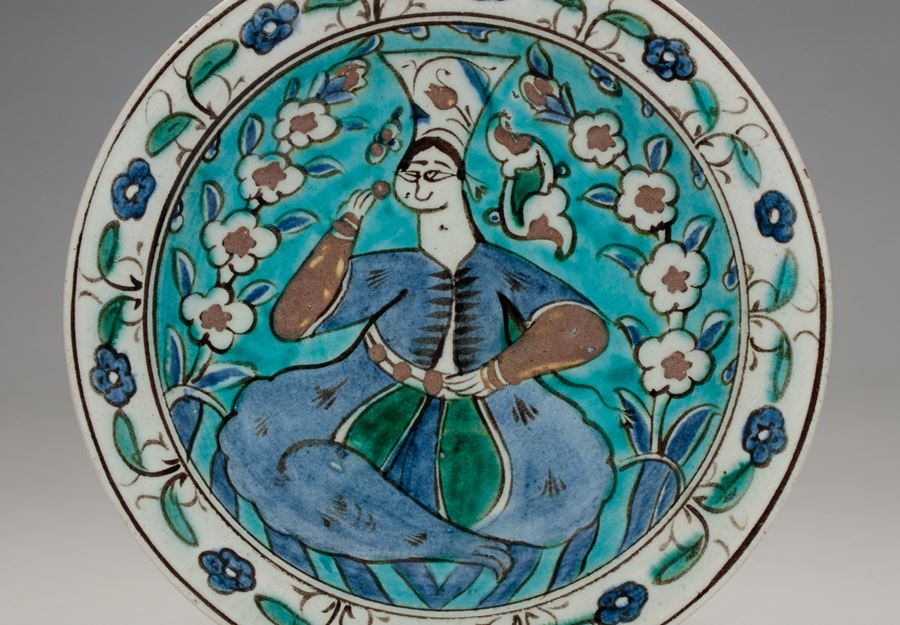 Discover the gallery
Amir Mohtashemi Ltd.
Indian,Islamic and Cross-Cultural Works of Art
More Works From This Gallery