Description & Technical information
Note: The lacquer has survived in remarkable condition and is virtually all original. The Chinese brass handles are original. The escutcheons to the drawers are restorations.
The bureau is decorated on all four sides and is intended to stand away from the wall, in order to show its exotic beauty to best advantage.
Red export lacquer of the mid 18th century is extremely uncommon. A Chinese scarlet lacquer bureau on stand was formerly with Mallett & Son, and interestingly is virtually identical in design to our example. Its only differences are the legs, which terminate in ball and claw feet, and the drawer fronts, which overlap the frame. Given the rarity and limited supply of such pieces, it is likely that both bureaus came from the same workshop.
The export trade in China during the mid 18th century was highly controlled, and was limited to a few selected European countries through the ports of Canton and Shanghai only. Trade with other countries or in other ports was impossible. These strict controls meant that exported goods such as porcelain and lacquered objects were scarce, and their prices were therefore high.
Most of the lacquer objects imported from China were small items. Larger pieces of furniture, often styled on English examples, were unusual and expensive and had to be ordered in advance. At least three journeys to China might be needed, and the waiting time could last for several years. The interpretations of English furniture by the Canton or Shanghai cabinet-makers of the time always have a typical Chinese character, with slightly different outlines of the legs, for example, and slightly awkward hoof feet.
Date: circa 1750
Period: George II
Origin: Chinese
Medium: Lacquer
Dimensions: 96.5 x 75.5 x 44 cm (38 x 29³/₄ x 17³/₈ inches)
Provenance: Private collection, London, England.
Categories: Furniture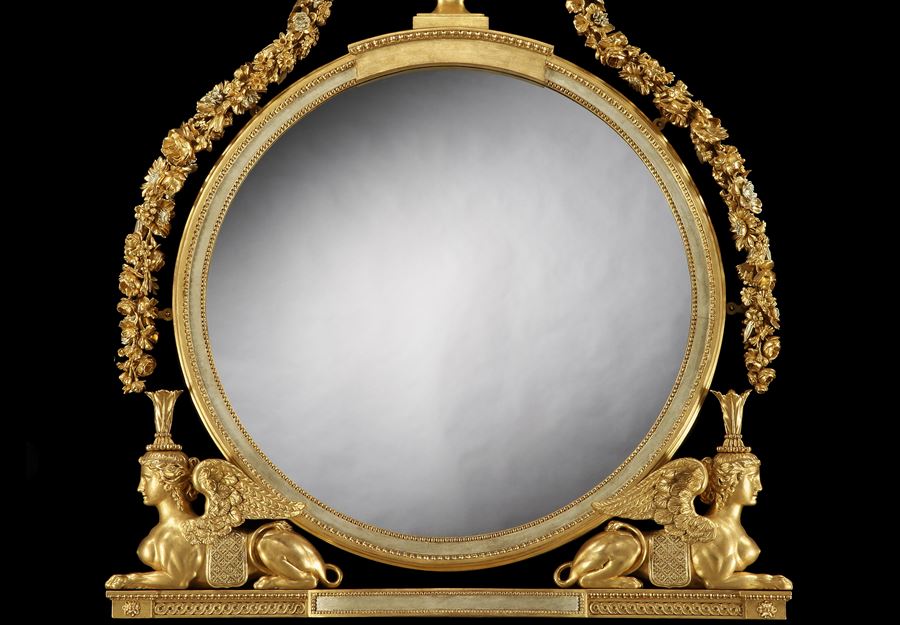 Discover the gallery
Ronald Phillips Ltd
18th Century and Early 19th Century English Furniture, Objets d'Art, Glass, Clocks and Barometers
More Works From This Gallery