Description & Technical information
Probably Birmingham or Battersea. Finely painted using muted colours with a classical scene of a soldier seated next to a standing woman, to their left is a large overgrown urn and the remnants of classical objects can be seen scattered around in the foreground. The hazy distance is depicted in feint blue with an Italian landscape under a yellow sky.
Below is a painting of The Duke and the Duchess of Richmond, by Jonathan Richardson. This portrait was made at the request of the Duke's grandmother Louise de Kérouaille, who wanted a portrait of her grandson and his wife.Diameter of enamel on copper 5 cm.

Period: Mid-18th century
Origin: English
Medium: Enamel
Provenance: The back is inscribed and dated 1867. The inscription "This belonged to Sarah Duchess of Richmond who died in 1751 & was given to me by her granddaughter ...(illegible)... aunt Lady Louisa in 1790 when I was 7 years old. I give it to my granddaughter Emily L. M (Bunbury?) aged 6 in 1867.". It is then inscribed by Emily with her maiden name underneath (difficult to read). Sarah Lennox, Duchess of Richmond (née Cadogan; September 1705 – 25 August 1751), was Lady of the Bedchamber to Queen Caroline from 1724 to 1737. She was a collector and was the mother of the Lennox sisters.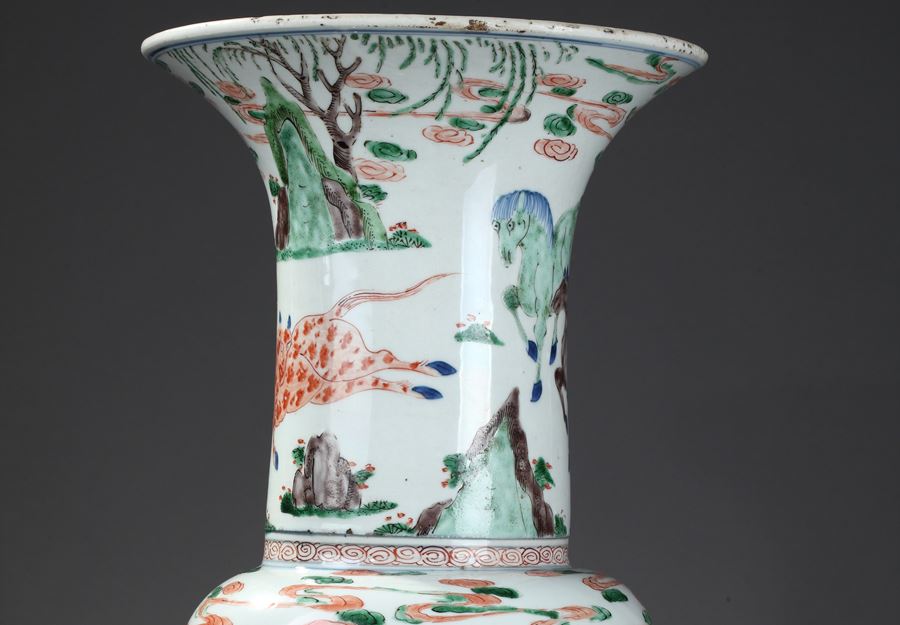 Discover the gallery
Galerie Bertrand de Lavergne
Fine Chinese Art and Snuff Bottles
More Works From This Gallery