Description & Technical information
As Andrew Wilton has written of the artist, 'De Wint's work is characterised by a warm range of browns and greens that obviously derives from [Thomas] Girtin; later, he varied this with touches of unmixed red or blue. But he did not make the study of climate a priority. His chief concern remained the creation of subtle and beautifully articulated compositions based on stretches of open or wooded country, often in the broad Wolds of his own Lincolnshire…When well preserved, his watercolours often display fine atmospheric effects.'

Datable to the late 1830s or early 1840s, this exceptionally large watercolour depicts a view near Lowther Castle in Cumbria, the seat of one of Peter De Wint's foremost patrons, the MP and collector William Lowther, 2nd Earl of Lonsdale (1787-1872). The Earl inherited Lowther Castle in 1802, and was a keen supporter of artists and writers, including William Wordsworth. De Wint produced numerous views of the Lowther estate between 1834 and 1843, and the posthumous sale of the contents of his studio in 1850 included sixteen views of Lowther Castle and the surrounding park. As the artist's widow (and first biographer) noted of De Wint, 'His love for nature was excessive, and his study from nature constant and unwearied. He never tired of sketching, which was his great delight…He preferred the North of England, and spent much time in Yorkshire, Cumberland and Westmorland. He was frequently at Lowther Castle, where, through the kindness of the then Earl of Lonsdale and his family, he was enabled to visit the most remote and picturesque spots in that wild and beautiful district.'

Other views of the Lowther estate by De Wint include drawings and watercolours in the Usher Gallery in Lincoln, the Ashmolean Museum in Oxford and the National Gallery of Art in Washington, D.C.
Medium: Watercolour over traces of an underdrawing in pencil
Signature: Inscribed Lowther 433 on the verso, backed.

Dimensions: 45.7 x 57.2 cm (18 x 22¹/₂ inches)
Provenance: The artist's studio sale, London, Christie's, 22-28 May 1850, lot 433 (as 'Lowther', bt. Smith for £5,15.6)
John F. Laycock
Cyril and Shirley Fry, London and Snape, Suffolk.
Literature: Andrew Wilton and Anne Lyles, The Great Age of British Watercolours 1750-1880, exhibition catalogue, 1993, p.224, no.121, illustrated pl.238 (where dated c.1840-1845).
Exhibitions: London, Fry Gallery and Brighton, Brighton Museum and Art Gallery, Peter de Wint (1784–1849): Bicentenary Loan Exhibition, 1984-1985, no.33; London, Royal Academy and Washington D.C., National Gallery of Art, The Great Age of British Watercolours 1750-1880, 1993, no.121 (as Trees at Lowther, Westmoreland).
Categories: Paintings, Drawings & Prints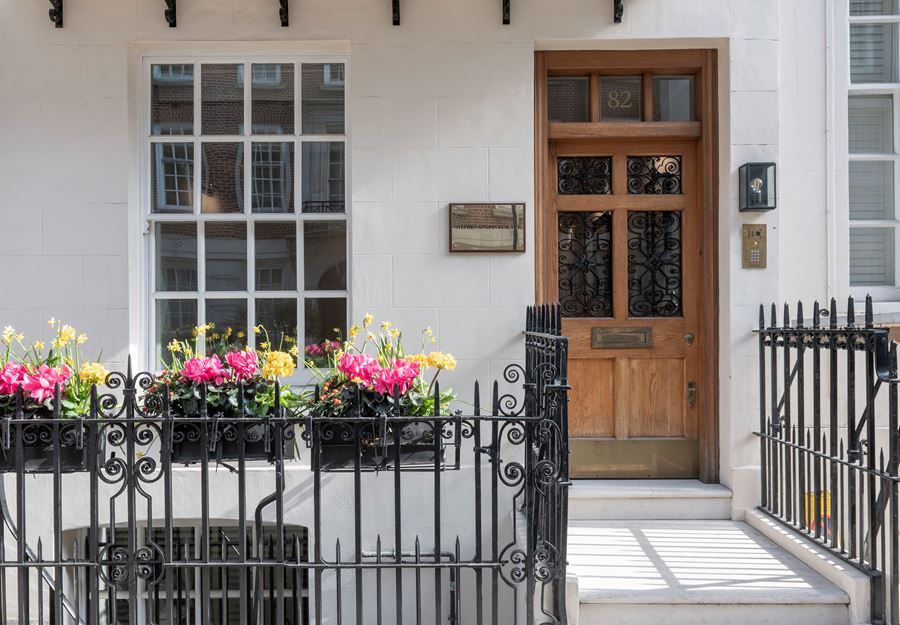 Discover the gallery
Stephen Ongpin Fine Art
Old Master, 19th Century and Modern Drawings, Watercolours and Oil Sketches
More Works From This Gallery