Description & Technical information
This beautiful petite Madonna and Child was produced in Italy between the late 14th and early 15th centuries, probably by a sculptor from Lombardy influenced from having visited or worked in France and or collaborating with artists north of the Alps.
The Virgin sits on a backless throne which is decorated on the sides with an exquisite mullioned window motif of pure Gothic taste. She wears a dress with an arched neckline, decorated with a now partially lost circular adornment, made possibly of rock crystal. Her dress is tightened at the waist by a belt that creates a pleated pattern and voluptuous folds of material. A cloak fringed with a slight border and decorated with an eight-pointed star on the top of her right sleeve rests on her shoulders. An overmantel is divided into two flaps, the right descending with elegant deep furrows along the Virgin's side, leaving the seat visible, then dividing into two parts: one descending with funnel-shaped furrows towards the floor, the other, having turned around the Virgin's arm (left uncovered), crossing her body and passing under the foot of the Christ Child. Of particular significance is the rare depiction of the most intimate and tactile connection between mother and child. The sculptor has chosen to leave a slit in the Virgin's garments to expose a single breast – the Christ Child caresses his mother's uncovered breast, a physical bond which, movingly, evokes a slight smile from her.
Sculptured almost but not completely in the round, the small size of this work is suggestive of a commission for a private chapel conceived to be displayed in a niche.
Date: 1380 - 1420
Period: 14th century, 15th century
Origin: Italy
Medium: Italy, lombardy, c. 1380-1420
Provenance: Private collection, Siena

Categories: Sculpture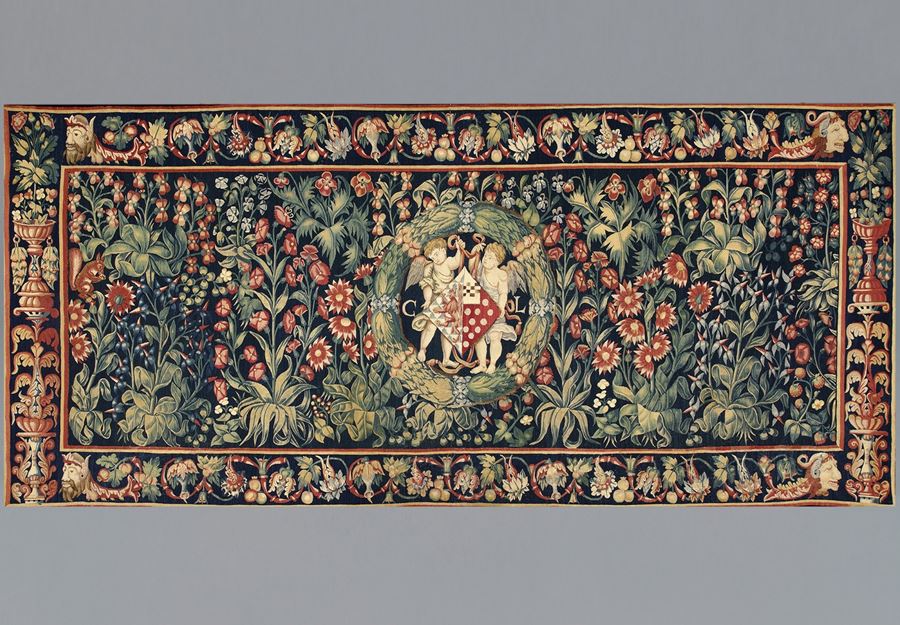 Discover the gallery
Mullany
Haute Epoque Fine Art
More Works From This Gallery