Description & Technical information
E 335) A powerfully carved "False face" head and bust with a grimacing or distorted face possibly used in shamanic rituals. Ipiutak Culture, Point Hope, Alaska. Drift wood with a patina of age and exposure. Circa 200 BC – 800 AD. 7,2 cm.

Provenance: Ex coll. : Kenneth Pushkin of the Pushkin Fund. Ex coll. : Taylor A. Dale, Santa Fe; Alessandro Lovadina, Paris.

Kenneth Pushkin is an accomplished art advisor, publisher, art scholar, and philanthropist. After studying art and history in New Mexico, Kenneth lived in Alaska where he studied the indigenous Yupik Eskimo culture, built collections of early Eskimo Art for Metropolitan Museum of Art and the Menil Foundation, and has also authored the text 'Seevookak, the Ancient Art of St. Lawrence Island, Alaska'. He founded the world-renowned Pushkin Gallery and developed the Pushkin Fund promoting the legacy of the great poet, Alexander Sergeyevich Pushkin. In 2015, Kenneth became a High Representative for the U.S. within the ONUART Foundation.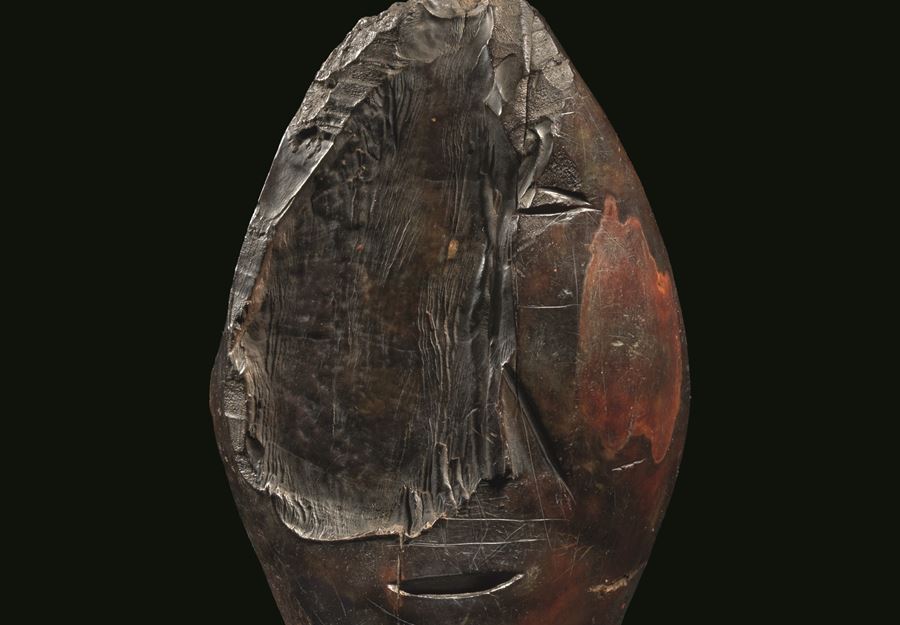 Discover the gallery
Galerie Meyer-Oceanic Art
Tribal Art dealer specializing in early Oceanic Art since 1980 and archaic Eskimo Art since 2010
More Works From This Gallery